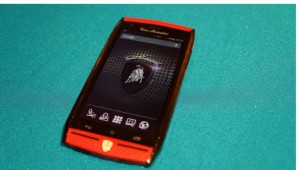 Intuit, maker of Quickbooks, has purchased another accounting software company, ZeroPaper. News of this deal signals Intuit's desire to expand its operations and services outside the United States. So, what does Intuit plan to do with its newly acquired company?
ZeroPaper is a Brazil-based startup company that offers cloud-based accounting software and services to small business owners. There's been a growing demand for cloud-based services as of late, with companies of all shapes and sizes entering this uncharted territory. But Intuit already offers cloud-based accounting services through its Quickbooks Online and Hosted Quickbooks products, so this begs the question: why does Inuit need ZeroPaper?
Again, ZeroPaper operates out of Brazil, indicating that perhaps Intuit plans to capture a greater share of this market. According to the official ZeroPaper.com website, the Brazil-based accounting software provider has just under half a million customers, which is pretty impressive for a startup. With ZeroPaper now under its belt, Intuit can reach a wider audience with its own services and products.
Brazil currently ranks as the world's seventh largest economy, boasting over 16 million small businesses. Experts believe Intuit's acquisition of ZeroPaper is a smart move that will open up a whole new world of possibilities.
According to TechCrunch, this is the fourth acquisition Intuit has made so far in 2015 (and there's still many months left). The Quickbooks maker has also acquired Acrede in the UK, PaySuite and KDK Softwares.
"Every so often, you meet someone and make an immediate connection. It feels like you've known them forever. We feel that way about ZeroPaper, a very impressive Brazilian startup with great leaders and a common desire to solve important problems for micro businesses and entrepreneurs. We also take the same approach to innovation. With all this in common, we are announcing today that we have acquired ZeroPaper to help address the growing small business market in Brazil," wrote Intuit in a blog post announcing the news.
Unfortunately, we still don't know how exactly Intuit plans to use ZeroPaper. It may continue to use ZeroPaper as an independent service, or it may merge the services with Quickbooks.
What do you think of this acquisition? Let us know in the comments section below!