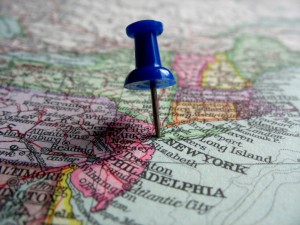 Intuit is launching a free-to-participate educational and training event that will tour to more than a dozen major cities within the United States. So if you're looking to take your Quickbooks skills to the next level, you should consider signing up. Quickbooks Connect Local will follow the same path as last year's tour, offering training, education and even certifications for accounting and industry professionals alike.
So, which cites are first on Quickbooks Connect Local tour? According to a press release by Intuit, Miami, Florida and Mountain View, California are the first two stops. Once these two stops are finished, the tour will criss-cross through the country for the remainder of January. Quickbooks Connect Local is completely free to attend, and attendees can even earn up to 5 hours of CPE while also getting certified.
Each stop on the Quickbooks Connect Tour will  feature at least one keynote speaker, sharing his or her experience and advice to attendees. Some of the keynote speakers scheduled to appear on the tour include Bryce Forney, Stacy Kildal, Sandi Smith Leyva, Michelle Long, Edi Osborne, Leslie Barber. Brad Smith, CEO of Intuit is also scheduled to appear at the Mountain View stop on January 6th. This will be the grand-opener so to speak, setting the stage for the remainder of the Quickbooks Connect Local tour.
Of course, Quickbooks Connect Local will also highlight existing and upcoming accounting software and apps. Intuit is constantly releasing new apps to further bolster its portfolio while assisting professional accountants. Quickbooks Connect Local aims to educate professionals on how to use these apps while also introducing them to training tools and educational material.
"Our national QuickBooks Connect event inspired, educated and connected nearly 4,000 accountants, developers, small businesses and entrepreneurs," said Jim McGinnis, vice president of Intuit's Accountant and Advisor Group. "Now we want to take the show on the road to bring some of the magic of QuickBooks Connect to cities across the U.S. and help accountants uncover new ways to save time and grow their businesses."
Quickbooks Connect Local Stops:
Jan 6 – Miami, Fla. and Mountain View, Calif.
Jan 7 – Dallas, Texas; Portland, Ore.; and Providence, R.I.*
Jan 8 – Houston, Texas and Seattle, Wash.
Jan 13 – Atlanta, Ga.; Los Angeles, Calif.; and Uniondale, N.Y.
Jan 14 – Philadelphia, Pa.; Tampa, Fla.; and San Diego, Calif.
Jan 15 – San Diego, Calif. and Bethesda, Md.
Stay tuned for more updates on Quickbooks Connect Local!
Do you plan on attending Quickbooks Connect Local? Let us know in the comments section below!