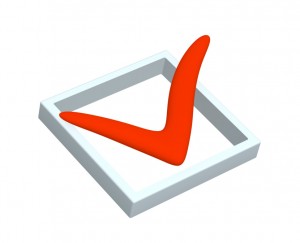 Still struggling to change your account numbers in Quickbooks? While account numbers aren't required, using them may streamline your normal business/accounting operations. Before you can change your account number, though, you'll first need to perform some simple steps. For more information on how to change your account numbers, keep reading.
Quickbooks automatically adds default account numbers to new accounts. These numbers are based upon account type and within generally accepted accounting principles (GAAP). While most users prefer to leave these default numbers in place, others may wish to create their own custom account numbers. Intuit acknowledges the need for customization, which is why it offers a quick and easy solution to changing your account numbers.
To change your account numbers, open your accounting preferences and select the tab labeled "Company Preferences." Next, select the "use account numbers" tab. This enables account numbers to display within your account, which is the first step in customizing your numbers.
Next, access the Lists menu followed by Chart of Accounts. Once the Chart of Accounts pulls up, you'll see a list of all accounts and account numbers tied to your Quickbooks. Scroll through the list and choose the account that you wish to change the number. Next, click the Account edit button at the bottom of the page and then Edit Account. You should see a number field displayed in a new window. Click the number field, insert your desired account number, and click OK. Sorry if you were expecting more, but that's all it takes to change your account numbers in Quickbooks!
Note: you can only change account numbers if you have multiple accounts.
To recap, Quickbooks will automatically assign account numbers to new entities placed on your chart of accounts. However, you can change your account numbers by logging into your account and performing the aforementioned steps. This involves enabling account numbers in the Company Preferences tab, followed by accessing your chart of accounts, choosing the account you wish to change the number of, and saving your changes by clicking OK.
Did this tutorial work for you? Let us know in the comments section below!