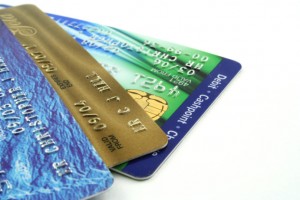 TouchSuite, maker of point-of-sale systems and merchant services, now offers payment processing that's integrated directly into Quickbooks. The Boca Raton-based company announced the news earlier this month, saying it's one of the five payment processing services integrated into Intuit's highly popular accounting software. So if you're looking for a new solution to accept payments from customers and clients, you should check out TouchSuite.
TouchSuite's auto-sync payment interface, known as Lightning Payments, operates within Quickbook's point-of-sale and accounting interface, streamlining the process of accepting payments. While other payment processing solutions require business owners to utilize multiple programs and tools, Lighting Payments eliminates these unnecessary steps by placing everything within the convenient, easy-to-use Quickbooks accounting portal. This means you can spend more time building your business and less time micromanaging accounting tasks.
According to a press release issued by TouchSuite, the company's Lighting Payments introduces a wide range of helpful new  features for small business owners, such as mobile point-of-sale access (use your smartphone or tablet to accept transactions), e-commerce solutions, gift card transactions, IPLINK — application that allows Quickbook users to sync their account with the payment processing system — enhanced security via encryption, virtual terminal application and more.
"Anticipating and creating affordable solutions around the needs of small to medium size businesses is the objective behind everything we do,," said TouchSuite CEO Sam Zietz. "With one seamless system, our clients can now synchronize their entire financial and accounting process without the forced hand of high processing rates."
Regardless of your business's industry/niche, chances are it will benefit from the use of TouchSuite's merchant services. We all know the importance of being able to accept payments from customers and clients anytime, anywhere. With TouchSuite's Lighting Payments, business owners can use their smartphone to accept payments. Of course, the real benefit of the TouchSuie's POS systems is its integration with Quickbooks. Users can sync Lighting Payments to automatically update their Quickbooks account. So when you make a sale, your account reflects it almost instantaneously.
What do you think of this partnership? Let us know in the comments section below!