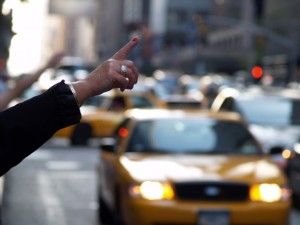 Intuit, maker of Quickbooks accounting software, has partnered with Uber to make tax time a little easier for independent contractors. Under this new partnership, drivers for Uber will have access to both free and premium Quickbooks services, allowing them to streamline their accounting processes. To learn more about this partnership and what it means for Uber, keep reading.
If this is your first time hearing about Uber, let me give you a brief explanation of the service. Originally launched in 2009, Uber is a transportation service that connects independent drivers with people in need of a ride. When a user needs a ride, for instance, he or she can open the Uber app on their smartphone to find a certified driver in the area. To put the popularity of Uber into perspective, the company currently operates in 53 countries and 200 cities throughout the world, generating an estimated $40 billion in annual revenue.
But independent contractors face, such as Uber drivers, face a unique challenge at tax time: they must determine exactly how much money they've earned (gross revenue), subtracted by their business-related expenses. Uber drivers don't have income tax withheld like other professionals, so it's their responsibility to handle their accounting. Thankfully. Intuit has stepped up to the plate to lend a helping hand.
So, how does Intuit plan on helping? Uber drivers will be given free access to the new QuickBooks Online Self-Employed software, and they will have the option to send their data from QuickBooks Online Self-Employed to TurboTax Online, streamlining the process of doing their taxes.
"Uber is giving hundreds of thousands of individuals a new and exciting way to earn income and many will encounter a new set of tax obligations. We've set out to empower people working in the on-demand economy by giving them easy to use tools for managing business revenue and expenses," said Alex Chriss, vice president and general managers of Self-Employed Solutions at Intuit. "By partnering with Uber, we're able to offer a tailor-made solution that simplifies tax time, and provides clear visibility into their income throughout the year."
What do you think of the partnership between Intuit and Uber? Let us know in the comments section below!