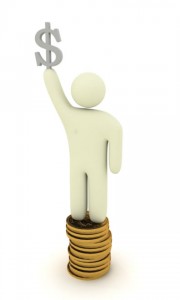 Intuit has launched a new product designed specifically for freelance workers and independent contractors. Rightfully called "Quickbooks Online Self-Employed," this all-in-one accounting tool makes the otherwise tedious and time-consuming task for accounting a breeze for self-employed workers. It contains all of the essential tool and features from other Quickbooks Online products, but they are revamped to comply with self-employed laws and regulations.
According to a study conducted by Intuit and Emergent Research, up to 44% of the U.S. workforce will operate as self-employed and/or independent contractors by 2020. This trend is due largely in part to the expansion of e-commerce, ride sharing programs, and other peer-to-peer services, attesting to the need for products such as Quickbooks Online Self-Employed.
Independent contractors and freelancers face numerous challenges. Aside from the obvious hurdles of running a business, they must set aside time and resources to keep up with their expenses and revenue. But accounting shouldn't get in the way of running a business, which is where Quickbooks Online Self-Employed comes into play: it delivers a simple yet effective accounting solution for self-employed workers. So instead of wasting countless hours trying to keep up your expenses/revenue, you can focus on growing and expanding your business.
A report published by Zdnet suggests that that Quickbooks Online Self-Employed integrated directly with Stripe payment processor. Using this service, freelancers and independent contractors can send revenue data directly to their Quickbooks Online Self-Employed account via Stripe. So instead of keeping receipts and waiting until the end of the week (or later) to upload them, you can instantly add them to your Quickbooks account using Stripe.
"As the on-demand economy continues to expand, there will be unprecedented income opportunities for freelancers. But this work comes with a host of new challenges: co-mingled and confusing business expenses, quarterly and year-end tax headaches, and a general lack of visibility into their 'real income'," said Alex Chriss, vice president and general managers of Self-Employed Solutions at Intuit. "That's why we are expanding the QuickBooks Online (QBO) ecosystem with a new product that is tailor made to meet the needs of a new type of entrepreneur operating in a new economy."
What do you think of Quickbooks Online Self-Employed? Let us know in the comments section below!