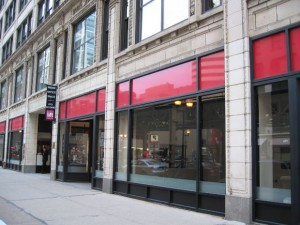 Do you manage multiple real estate properties for commercial purposes? If so, you'll need a system to keep track of tenant payments, repair/maintenance expenses, and other costs. Thankfully, Intuit Quickbooks is designed to streamline the accounting process for businesses such as this. So if you're still searching for the perfect accounting solution for your property management business, give it a try!
Add New Tenants
Whether you choose Desktop Quickbooks, Quickbooks Online or Hosted Quickbooks, the first step in performing property management is to add new customers (tenants). This is done by clicking on the "Customer Center" tab within your account, at which point you can add, remove and manage your list of tenants.  Feel free to play around with this section to familiarize yourself with the various options, as you'll be using the Customer Center quite frequently. Anytime you have a new tenant, or when a tenant is preparing to leave, you'll need to access this section of Quickbooks.
Invoice Your Tenants

Of course, adding new tenants to your Quickbooks accounts is just one step in the process. Assuming they are required to pay rent, you'll need to set up an invoice for them. To create an invoice for your tenants, select "Job" from the main menu, followed by  "New Job." Next, enter the requested information (e.g. price, date, tenant, etc.). Double-check to make sure the tenant's address listed on the invoice is correct, as a wrong address could void the invoice. After completing the invoice, you can choose to either print or save it for a later time. Quickbooks automatically creates new invoices using the dates specified, so you  don't have to worry about constantly logging into your account to print new ones at the end or first of the month.
Receipts
You may also want to print out payment receipts to give tenants who paid their rent. At the top of your account you should see a "Customers" tab. Hover over this tab and choose "Payments Received" from the list. Next, scroll down and locate the tenant whom paid his or her bill and choose "OK." Quickbooks will not save the rent receipt in your account. Sorry if you were expecting more, but that's all it takes to manage property in Quickbooks!