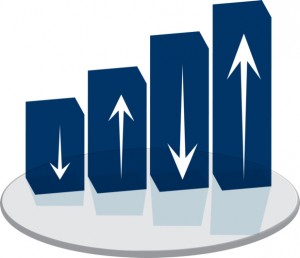 Intuit, creator of the world's leading small business account software Quickbooks, recently announced plans to host Annual Investors Day on September 30 (tomorrow). The event will feature web-based presentations from chief executive officer Brad Smith, chief financial officer Neil Williams, and several other leading financial experts as they discuss the future of Intuit.
Annual Investors Day will take place on September 30 from 8:30 a.m. to 1:00 p.m. Pacific time. Intuit's experts will broadcast the segment live from the company's headquarters in Mountain View, California, offering invaluable advice regarding investing, as well as insight into the future of Intuit and its products.
In addition to webinars and presentations from various keynote speakers, Investors Day will also showcase several new Intuit products and market experiments. We still don't know what types of products Intuit plans to unveil tomorrow, but it's certainly something that business owners should check out.
If you happen to miss the live airing of Investors Day, you can listen to a replay of the event on the website. According to Intuit, it will publish a recording of all the webinars and segments related to Investors Day on its website 2 hours after the event ends.
The company announced the event on its website, providing few details other than the day, time, and a few keynote speakers. With Intuit at the helm of the event, however, I think it's safe to assume Investors Day will offer some important information and advice for business owners.
"Intuit will host its annual Investor Day on Sept. 30 at its Mountain View, Calif., headquarters. The half-day event will include business segment updates and presentations from Brad Smith, chief executive officer, Neil Williams, chief financial officer and other business segment leaders.

Please join the live webcast for Inside Intuit 2014 at 11:30 a.m. EDT, on Tuesday, September 30, 2014.

We hope you can join us!"
Originally founded in 1983 by Scott Cook and Tom Proulx, Intuit is a leading software company that focuses on accounting and tax preparation software. Its signature accounting software, Quickbooks, is the most popular and widely used accounting software by businesses in the U.S. But Intuit isn't stopping there, as it continues to push the boundaries by developing and releasing a range of helpful new tools for business owners and accountants.
Visit http://investors.intuit.com/events/default.aspx to learn more about Investors Day.
Are you planning to participate in Intuit's Investors Day? Let us know in the comments section below!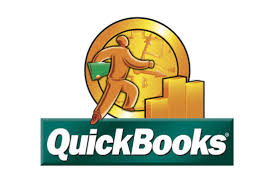 Intuit is preparing to host its inaugural Quickbooks Connect event on October 21-23 in San Jose, California. The event, which will be held at the San Jose Convention Center, aims to connect accountants, entrepreneurs, small business owners and developers alike. To learn more about Quickbooks Connect and what to expect, keep reading.
Quickbooks Connect will offer tools, seminars and other learning material to help attendees take their business to the next level. Being that this is the first ever Quickbooks Connect, we still don't know what exactly Intuit has planned. However, the company did reveal some general information on its website, laying out the basic areas of focus for the event.
According to http://quickbooks.intuit.com/connect, Quickbooks Connect will host numerous keynote speakers, expert speakers, on-the-spot help, Quickbooks training seminars, networking, hands-on workshops, and a developer "hackathon." During the hackathon, developers compete against one another to build a Software-as-a-Service (SaaS) app that's compatible with Quickbooks. Developers will receive in-depth training and guidance on the Quickbooks API, as well as free consulting. All SaaS apps built during the hackathon will be tested live at the event on October 20-21.
Quickbooks Connect is broken up into three different parts: the pre-conference, the conference, and the post-conference. Pricing varies depending on which part of the event you wish to attend. If you are interested in attending, click on the link mentioned in the paragraph above for more information.
Sponsors of the Quickbooks Connect event will include LinkedIn, Visa, Avalara, Facebook For Businesses, Apps.com, Mavenlink, Jobber, and more.
"Whether you're developing a new small business SaaS app on the QuickBooks platform, want to complete an Apps.com app or create a QuickBooks Online integration, join us for our two day round-the-clock pre-conference Hackathon! This is the perfect chance for you to take advantage of in-depth training and consulting directly from the Intuit team as you design, code, and test your app. Judging begins early evening on Tuesday with an elite panel of judges and an audience full of: VC's, small businesses, accountants, and peer developers. The grand-prize winner will be announced Wednesday from the QuickBooks Connect main stage. Both solo and team projects are welcome, so come prepared with ideas to wow small businesses, accountants, and the judges," wrote Intuit in its description of the upcoming Quickbooks Connect event.
Do you plan to attend Quickbooks Connect? Let us know in the comments section below!