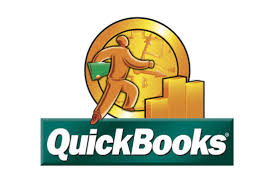 Intuit is preparing to host its inaugural Quickbooks Connect event on October 21-23 in San Jose, California. The event, which will be held at the San Jose Convention Center, aims to connect accountants, entrepreneurs, small business owners and developers alike. To learn more about Quickbooks Connect and what to expect, keep reading.
Quickbooks Connect will offer tools, seminars and other learning material to help attendees take their business to the next level. Being that this is the first ever Quickbooks Connect, we still don't know what exactly Intuit has planned. However, the company did reveal some general information on its website, laying out the basic areas of focus for the event.
According to http://quickbooks.intuit.com/connect, Quickbooks Connect will host numerous keynote speakers, expert speakers, on-the-spot help, Quickbooks training seminars, networking, hands-on workshops, and a developer "hackathon." During the hackathon, developers compete against one another to build a Software-as-a-Service (SaaS) app that's compatible with Quickbooks. Developers will receive in-depth training and guidance on the Quickbooks API, as well as free consulting. All SaaS apps built during the hackathon will be tested live at the event on October 20-21.
Quickbooks Connect is broken up into three different parts: the pre-conference, the conference, and the post-conference. Pricing varies depending on which part of the event you wish to attend. If you are interested in attending, click on the link mentioned in the paragraph above for more information.
Sponsors of the Quickbooks Connect event will include LinkedIn, Visa, Avalara, Facebook For Businesses, Apps.com, Mavenlink, Jobber, and more.
"Whether you're developing a new small business SaaS app on the QuickBooks platform, want to complete an Apps.com app or create a QuickBooks Online integration, join us for our two day round-the-clock pre-conference Hackathon! This is the perfect chance for you to take advantage of in-depth training and consulting directly from the Intuit team as you design, code, and test your app. Judging begins early evening on Tuesday with an elite panel of judges and an audience full of: VC's, small businesses, accountants, and peer developers. The grand-prize winner will be announced Wednesday from the QuickBooks Connect main stage. Both solo and team projects are welcome, so come prepared with ideas to wow small businesses, accountants, and the judges," wrote Intuit in its description of the upcoming Quickbooks Connect event.
Do you plan to attend Quickbooks Connect? Let us know in the comments section below!