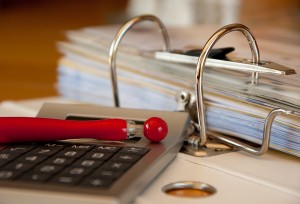 Keeping track of income, business-related expenses and other financial details can be a daunting task to say the least. But the good news is that you don't have to do this yourself. By outsourcing it to a professional accountant, you can focus your attention on other aspects of running and growing your business. So, here are some essential tips on how to choose an accountant for your small business.
Go Local
While there's no rule stating that you must use a local accountant, doing so will give you peace of mind knowing that he or she can be easily reached. Furthermore, speaking with your accountant in person instills greater trust and confidence. Instead of hiring an accountant who lives across the country — or in a different country altogether — choose one that's located within a reasonable distance from your business.
Certification
When comparing prospective accountants for your business, check to see what certifications they have. Depending on the state, some accountants may hold certifications from the Certified Public Accountants or Chartered Accountants. Chartered Accountants (CAs). Obtaining certifications such as these requires extensive training and education; therefore, you can rest assured knowing the accountant is knowledgeable in the trade.
Industry Experience
Of course, it's always a good idea to choose a professional accountant who is experienced in your respective industry or trade. If you operate a retail store, for instance, you should hire an accountant who has performed services for other retailers.
Availability
You should also choose an accountant who is readily available. When you have a question about your finances, you'll want to know that your accountant can be easily reached. If he or she has a tendency to not return your calls, it could reflect negatively on your business.
Testimonials and Reviews
Last but not least, do some research to see what past customers have said about prospective accountants. A simple Google search of the accountant's name will likely reveal customer reviews. Were customers satisfied with the accountant's services? Were there any complaints? How were these complaints handled? A single negative review shouldn't prevent you from hiring an accountant, but if the bulk of his or her customers were not satisfied, you may want to consider a different accountant for your business.