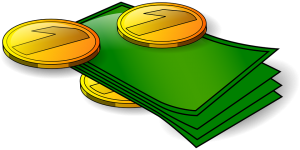 It's been a long time in the making, but Intuit has finally sold its Quicken finance software. Market analysts have been expecting this move for quite some time, as Intuit has focused its resources primarily on Quickbooks, and rightfully so: Quickbooks remains the world's leading accounting/finance software for small businesses.
Earlier this month, however, Intuit announced that it had sold Quicken to the Miami-based private equity firm H.I.G. Capital. Financial details of the transaction remain undisclosed.
Just last Year, Intuit issued a statement to the press during which it confirmed that it was selling three major parts of its company: Quicken, QuickBase and Demandforce. Given the positive and successful track record of these three products, you might be wondering why Intuit would even consider selling them in the first place. Well, when it announced the news, Intuit said that it was going to focus on its "most profitable" products and services, such as Desktop Quickbooks, Hosted Quickbooks, Quickbooks Online, and TurboTax. In January of this year, Intuit sold its Demandforce service to Internet Brands.
Intuit CEO went to say that Quicken lacked a cloud-based service. Quickbooks has been integrated into the cloud, with Intuit now offering a subscription-based cloud service for its popular small business accounting software. Instead of buying the full product, for instance, business owners and individuals can subscribe to a monthly pay to access and use the software. Cloud-based services have become increasingly popular in recent years, as they allow customers to pay for the usage of software and/or services instead of the actual product itself.
Because Quicken lacks any cloud-based service, however, Intuit didn't see any value in keeping it — at least, that was the statement made by the company's CEO last month when he announced plans to sell.
So, what's in store for Quicken now that it's in the hands of H.I.G. Capital? It's still early to make any definitive statements, although Eric Dunn of Quicken published a video in which he said he was expressed excitement for the transaction.
"I am excited that I will be working with [H.I.G. Capital] as the future owners of the Quicken business, and as a significant personal investor in the transaction, as a part-owner myself," said Eric Dunn, senior vice president and general manager of Quicken, in a video published on YouTube.
What do you think of Intuit's decision to sell Quicken? Let us know in the comments section below!