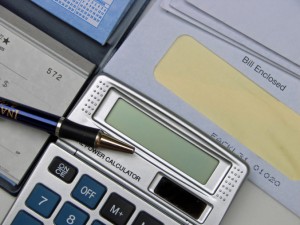 Quickbooks offers a number of helpful features to make business accounting quick and easy. One of the most commonly used features on Quickbooks is payroll setup. If your business operates with multiple employees, you'll want to take advantage of this highly beneficial feature. Instead of manually writing out each and every paycheck to your employees, you can setup your Quickbooks account to perform this task for you. To learn more about setting up payroll in Quickbooks, keep reading.
There are several different "types" of Quickbooks software, including Quickbooks Online, Pro, Premier and Enterprise. Each of these types comes with their own unique features, so it's important to choose the right one based on your accounting needs. Thankfully, all of them offer the payroll setup feature at no additional cost. Whether you choose the $39.95/month Quickbooks Online or Quickbooks Enterprise at $999.95, you'll still be able to use the payroll feature.
Getting Started
The first step in setting up payroll is to launch your Quickbooks account and click on the "Employees" tab at the top of the screen. This should open up a drop-down box with several new items. Scroll through the items in the drop-down list and choose "Payroll Setup." This should now direct you towards the built-in Wizard for Quickbooks payroll solutions.
The Wizard makes setting up payroll is a simple and straightforward task. You'll be asked to enter and verify different information regarding your business and payroll, some of which includes Employer Identification Number (EIN), employees and their social security numbers, year-to-date payrolls, dates, etc. Double check all of this information before submitting to ensure it's accurate. While payroll mistakes can be fixed, it's better to get things right the first time around.
Adding New Payroll Items
After setting up your payroll account through Quickbook's built-in Wizard, you can then add new items in just a few easy steps. Start by selecting "Lists" followed by "Payroll Lists." This will allow you to view your current payroll items and add new ones. You should see a button titles "Custom Setup" while viewing your payroll lists. Click on this button to add a new payroll item to your account.
You will need to enter the cemployee's name, tax information and date before the process is complete. Once this is done, you can name the payroll item to make so it's easier to find in the future. Depending on the size and structure of your business, you might want to simply name it after the respective employee. Doing this will allow you to find a worker's payroll item by searching for their name in your Quickbooks account.
Setting up payroll for a business has never been easier than to Quickbooks. Whether you have the Online or Desktop version, you can set up payroll in minutes. Refer back to this guide for guidance on setting up payroll in Quickbooks. If for whatever reason you are stumped, give their customer support number a call. Quickbooks is know their exceptional level of customer support, helping customers tackle any hurdles or problems that may arise.