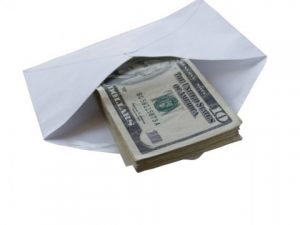 Quickbooks allows users to transfer money between different bank accounts in just a few simple steps. For instance, if you need to move funds from your business savings account into your checking account to cover the costs of monthly utilities or any other business expensive, you can easily do so with Quickbooks. All it takes is a couple of minutes to transfer funds from one account to another.
Note:  you cannot transfer funds between accounts payable (AP) and accounts receivable (AR). These accounts are tied directly into the accounting software rather than your bank accounts; therefore, you can't move funds between them.
There are actually a few different ways to move funds from one account to another, including the Deposits and Journal Entry menus. However, the method I'm going to reveal here involves the built-in Transfer feature that's included in all versions of Quickbooks. This is arguably the easiest and most effective ways to move funds between two or more different accounts. As you become familiar with Quickbooks, you may want to use the Deposits or Journal Entry method, but it's probably best to stick with the Transfer method for now.
Steps To Transferring Money
 Log into your Quickbooks account.

Access the Banking menu.
Select Transfer.
Enter the date.
Click the drop-down box next to the option labeled Transfer Funds From and choose the account that you wish to transfer money from.
Click the drop-down box next to the option labeled Transfer Funds To and choose the account that you wish to money the money to.
Enter in the amount you wish to transfer between the two accounts.
Click the Save button.
Congratulations, you've just transferred money between two different accounts!
It's important to remember that money transfers can take up to 48 hours to complete. Don't assume that your accounts will immediately reflect the change after performing the steps mentioned above. Depending on your financial institution, it can take a while. Be patient and check your accounts either online or by phone to determine when the transfer went through.
You can also transfer money using the Check Expense option. Basically, this involves writing yourself a check from the respective account. The main benefit in using this option is the ability to write down the check number, which is something that's missing from the Transfer option.
Did this tutorial work for you? Let us know in the comments section below!