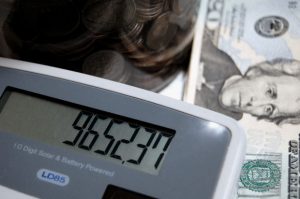 Nearly every type of business will find themselves in a position where they are required to send out an invoice at one point or another. Some businesses send out customer invoices on a daily basis, while others may only do it once a week or less.  No matter what line of work your business performs, chances are you'll need to send out invoices periodically. Instead of doing it by hand, you should should consider using Intuit Quickbooks to perform the job for you. It's a simple and effective tool to create high-quality, professional invoices in no time at all. Keep reading and we'll walk you through the process for creating invoices with Quickbooks.
Steps To Creating an Invoice
When you are ready to get started, fire up your Quickbooks account and click the "invoice" tab at the top of the screen. From here, you'll need to select a template from the drop-down menu. This is done to keep your invoices uniform and looking the same; otherwise, different customers may receive different looking invoices. Once you've located the preferred template, click it and move on the next steps.
After selecting the invoice tab and template, you should now be promoted with a field asking you for the customer's name. If they are a new customer, you'll have to enter the name in manually. However, return customers will have their names pop up as you type it into the field. Either enter the new customer's name into the box or select it from the given names and continue to the next step.
You should now be promoted with a box asking your for the type of invoice you wish to create. You'll have the option of choosing product, service or professional. Choose the one that best fits the invoice and continue answering the given questions. Some of the information you'll be required to enter include the number of invoices, amount, rate, etc. Double check all of these entries to ensure they are correct. You don't want to end up sending an invoice to a customer for the wrong amount.
Before printing the invoice, you'll be asked to enter an optional message to the customer. This isn't required, but it's helpful if you need to address certain issues to the customer regarding the invoice or price. Once you've entered in this information, go ahead and click the print button. Congratulations, you've just created your own invoice using Quickbooks!