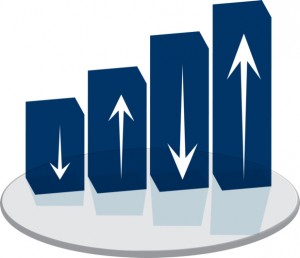 Intuit, creator of the world's leading small business account software Quickbooks, recently announced plans to host Annual Investors Day on September 30 (tomorrow). The event will feature web-based presentations from chief executive officer Brad Smith, chief financial officer Neil Williams, and several other leading financial experts as they discuss the future of Intuit.
Annual Investors Day will take place on September 30 from 8:30 a.m. to 1:00 p.m. Pacific time. Intuit's experts will broadcast the segment live from the company's headquarters in Mountain View, California, offering invaluable advice regarding investing, as well as insight into the future of Intuit and its products.
In addition to webinars and presentations from various keynote speakers, Investors Day will also showcase several new Intuit products and market experiments. We still don't know what types of products Intuit plans to unveil tomorrow, but it's certainly something that business owners should check out.
If you happen to miss the live airing of Investors Day, you can listen to a replay of the event on the website. According to Intuit, it will publish a recording of all the webinars and segments related to Investors Day on its website 2 hours after the event ends.
The company announced the event on its website, providing few details other than the day, time, and a few keynote speakers. With Intuit at the helm of the event, however, I think it's safe to assume Investors Day will offer some important information and advice for business owners.
"Intuit will host its annual Investor Day on Sept. 30 at its Mountain View, Calif., headquarters. The half-day event will include business segment updates and presentations from Brad Smith, chief executive officer, Neil Williams, chief financial officer and other business segment leaders.

Please join the live webcast for Inside Intuit 2014 at 11:30 a.m. EDT, on Tuesday, September 30, 2014.

We hope you can join us!"
Originally founded in 1983 by Scott Cook and Tom Proulx, Intuit is a leading software company that focuses on accounting and tax preparation software. Its signature accounting software, Quickbooks, is the most popular and widely used accounting software by businesses in the U.S. But Intuit isn't stopping there, as it continues to push the boundaries by developing and releasing a range of helpful new tools for business owners and accountants.
Visit http://investors.intuit.com/events/default.aspx to learn more about Investors Day.
Are you planning to participate in Intuit's Investors Day? Let us know in the comments section below!