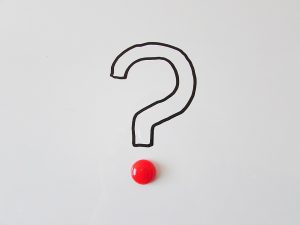 If you're planning to keep track of your business's financial records using Quickbooks, you'll need to familiarize yourself with the accounting software's detail types. Whenever you create an account in Quickbooks — expense account, income account, liability account, etc. — you'll be prompted to choose a detail type. It's important that you choose the right detail type because this will affect the subcategory in which the account is placed.
How to View Detail Types for an Account
You can view the detail types for an account that you've already created in Quickbooks by logging in to your account and clicking the gear icon at the top of the page. Next, look under "Settings" and click "Chart of Accounts." From here, click "New" in the upper-right corner, at which point you should see a popup window appear on the page. In this window, click the "Account Type" for the respective account. You should then be able to see the account type in this window. If it's not available, go back and repeat the steps previously mentioned. Keep in mind, however, that these steps are designed to work with Quickbooks Online. If you use Quickbooks Desktop — the desktop version of Intuit's business accounting software — you'll have to follow a different process to view detail types.
How to Change Account Type
But what if you want to change the account type for one or more accounts in Quickbooks? Thankfully, this is a quick and easy process. To change the account type, log in to your Quickbooks account and click the gear icon at the top of the main page, followed by "Chart of Accounts." From here, you should see a drop-down menu next to the account, which you can click to edit. You can then choose a new account type in the popup window, followed by clicking "Save and Close." Quickbooks will prompt you to confirm the change by warning that changing account type can affect your business's financial records. Assuming you're comfortable with the changes, click "Yes" to confirm the process and complete the account type change. Quickbooks will now recognize the account as the newly specified type.
You can avoid the headache of changing account types by selecting the right type initially when creating new accounts. If you need to go back and change an account type, though, refer to the steps listed here.
Have anything else that you'd like to add? Let us know in the comments section below!