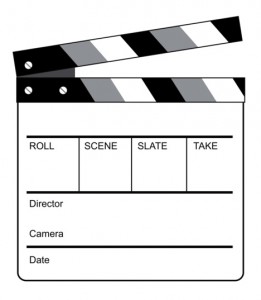 Google recently boosted its cloud computing capabilities by purchasing the San Francisco-based video and special effects company Zync, Inc.
Zync is known for its role in a number of big-budget Hollywood movies, including "Transformers," "Star Trek Into Darkness" and "Looper." The special effects company offers its graphic rendering service to movie production companies, allowing them to use their cloud-based computing processes for a fee. Most people are completely unaware as to how much computing power is necessary to render CGI and special effects in movies such as these. It's companies like Zync who are able to create realistic computer-generated images, essentially making the viewer feel like he or she is in the movie.
In the past, a large portion of the cloud-based computing processes for tasks such as these went through Amazon Web Services (AWS). With Google now at the helm, though, rendering services may soon be switched over to Google's cloud rather than AWS. While Google has yet to disclose what (if any) major changes they will make to Zync, they did state that services will be sold on a per-minute basis.
Cloud technology has become a hot topic as of late, with several major tech companies — Google, Microsoft, Intuit, Amazon and Adobe — jumping on the bandwagon. As the race for the "best" cloud services heats up,Google is pulling out all the stops to try and keep up. Its latest acquisition of Zync is just one more signal that cloud computing is here to stay.
The search engine giant announced the news on its cloud computing blog, issuing the following statement:
"Today we are announcing that Zync Render, the visual effects cloud rendering technology behind Star Trek Into Darkness and Looper, is joining the Google Cloud Platform team.

Creating amazing special effects requires a skilled team of visual artists and designers, backed by a highly powerful infrastructure to render scenes. Many studios, however, don't have the resources or desire to create an in-house rendering farm, or they need to burst past their existing capacity."
So, how much did Google pay for thi
Other acquisitions made by Google this year include the following:
Bitspin
Nest Labs, Inc.
Imperium
DeepMind Technologies
SlickLogin
spider.io
GreenThrottle
Titan Aerospace
Rangespan
Adometry
Appetas
Stackdriver
MyEnergy
Quest Visual
Divide
Skybox Imaging
mDialog
Alpental Technologies
Dropcam
Appurify
Songza
drawElements
Emu
Directr
Jetpac
Gecko Design
Do you this acquisition was a smart move by Google? Let us know in the comments section below!