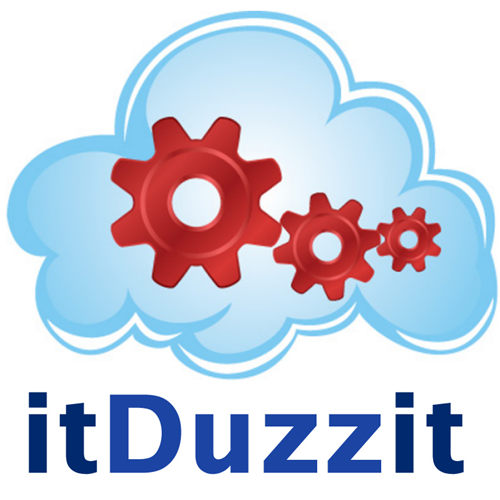 In an effort to further boost its cloud computing capabilities for small-to-medium-sized businesses, Intuit has acquired the Chicago-based startup company itDuzzit for an undisclosed amount.
itDuzzit isn't your typical provider of cloud-based services, however. Instead, they offer what's known as "if this then that" (IFTTT) services. The easiest way to describe IFTTT services is that it's a combination of web and mobile applications integrated together on the cloud. Intuit's goal with the acquisition is to add itDuzzit's IFTTT capabilities to its Quickbooks platform. "This acquisition brings us closer to achieving our mission of helping every small business app connect to the QuickBooks platform," said Avi Golan, VP and GM, Intuit Partner Platform.
So, what should you expect if you are already a customer or client of itDuzzit? Details of the acquisition remain undisclosed, but Intuit confirmed that it would not be taking down the itDuzzit platform. You can rest assured knowing the service will continue to operate and function as intended.
Of course, Itduzzit isn't the only player in the IFTTT market. One of its direct competitors is Zapier, which offers a similar service linking web and mobile services to the same platform using cloud technology. Itduzzit stands above the rest, however, in several ways, including its sophisticated, user-friendly integration that requires little-to-no coding. It's often difficult for small businesses to use services such as this due to the steep learning curve.
Thankfully, Itduzzit solves this problem by offering a quick and easy solution that anyone can use, regardless of his or her experience level. It's an incredibly easy to use service that integrates seamlessly, without the need for extensive coding. And now that Intuit owns this service, we'll likely see it implemented in Quickbooks and other Intuit products.
Intuit announced the acquisition of itDuzzit on the official company blog, saying the following:
"I have very good news – Intuit has acquired itDuzzit! As you may know, itDuzzit is a cloud-centric integration platform that offers tools and pre-built integration solutions for hundreds of web-based and mobile applications.

Beyond purchasing the technology, we are really happy to welcome itDuzzit's two founders– Joe Dennis and Steve Mendoza to Intuit. Joe and Steve created the core technology that makes it simple and fast to sync data between cloud applications – connecting apps in minutes."
What are your thoughts regarding Intuit's acquisition of Itduzzit? We'd love to hear your opinions in the comments section below!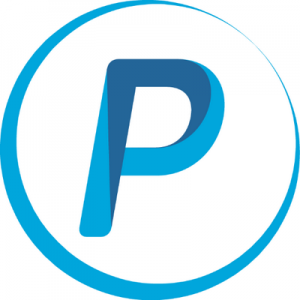 Intuit, maker of Quickbooks, announced the acquisition of the U.K.-based payroll service PaySuite earlier this month.
According to a blog post made by Intuit, Quickbooks is used by some 1.7 million users worldwide, making it the most popular business accounting software. Intuit also shared some insight into its decision regarding the acquisition of PaySuite, stating that it will help them accomplish their goal of achieving "best-in-class add-on services that integrate seamlessly with our core accounting application."
So, what exactly is PaySuite? And why does Intuit believe it will boost their presence in the accounting software market? PaySuite is an all-inclusive business payroll service based out of the U.K. Unlike most payroll services, however, PaySuite offers a variety of helpful tools and features to streamline the process of running a business. Of course, this is a similar approach used by Intuit, which also offers a variety of tools and features in its Quickbooks products.
Another reason why PaySuite shines above competing payroll services is because it's designed with an emphasis of simplicity and ease of use. Once you've entered the number of hours worked by employees, it will automatically calculate the appropriate tax, generate an electronic payslip, and then send Real Time Information (RTI) submission to the HMRC. This hands-off approach is one of the many reasons why so many U.K. businesses choose  PaySuite for their payroll services.
Intuit notes that the recent acquisition of PaySuite is part of a larger plan to offer small businesses a full-range of cloud-based software. With PaySuite under its belt, Intuit can help small businesses integrate their payroll data directly into Quickbooks, which subsequently will save time and energy.
Some of the different features offered in PaySuite include:
Bacs
Reporting
Real-time data
Cloud technology
Unlimited employees
P45
Calculate PAYE and NI
Electronic payslips
Pensions
Unlimited Payrolls
"All the features you need to pay your wages/ PaySuite has been designed for the needs of small-medium businesses. Simply enter the hours your staff have worked, PaySuite will then calculate the PAYE and NI. You can then file with HMRC your Real Time Information (RTI), generate a payslip by email or simply print it off.," wrote PaySuite on its official website.
Remember to check back with our blog here at MyVao.com for the latest updates on Intuit and Quickbooks!
Do you think this acquisition was a smart move for Intuit? Let us know in the comments section below!