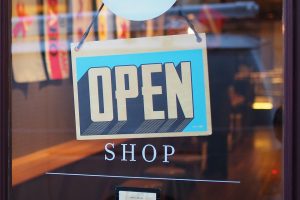 It's not uncommon for vendors to buy products or services from the respective company with whom they do business. When a vendor discovers the company offers other interesting or potentially useful products or services, it may buy them. For business owners, this means more sales — and more sales is always good. However, this also means that business owners must convert the vendor into a customer. So, how do you change a vendor to a customer using the Quickbooks accounting software?
Neither Quickbooks Online nor Desktop Quickbooks allows users to change vendors to customers directly. With that said, you can still perform this conversion by adding a new customer.
Assuming the vendor no longer offers products or services to your company, you should go ahead and make them inactive. This is done by logging in to your account and choosing Vendors > select the vendor's name > Edit > Make Inactive. Once clicked, the vendor will no longer be active in your account. Of course, this also means that you can't record transactions from the vendor. So, if the vendor still offers products or services for your company, you should leave them active. If they don't, however, go ahead and make them inactive by performing the aforementioned steps.
Next, you should create a new customer for the vendor. Keep in mind, however, that Quickbooks doesn't allow users to create vendors and customers with the exact same name. Therefore, you'll have to use a variation of the vendor/customer's name, unless of course you made this person inactive. One idea is to simply use the vendor's name with the added suffix "customer." It really doesn't matter what you name the new customer; just make it unique and memorable so you'll know who it is.
Once the vendor has been converted to a customer, you can record transactions from that individual as a customer. However, you changed their vendor account to "inactive," you won't be able to record transactions from them as a vendor. Hopefully, this gives you a better idea of how to change a vendor to a customer in Quickbooks.
By following the steps listed here, you should be able to change a vendor to a customer. Just remember that you'll need to use a different name, as Quickbooks doesn't allow duplicate entries with the same name. If you still have trouble converting a vendor to a customer, contact Intuit for support.
Did this tutorial work for you? Let us know in the comments section below!