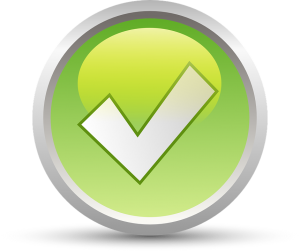 Intuit's popular and long-running line of business accounting software Quickbooks features a Verify and Rebuild data tool. Verify Data is used to identify common problems in a company file, whereas Rebuild Data is used to resolve data corruption issues found via the Verify Data tool.
So, when should you use Verify and Rebuild in Quickbooks? There are many instances in which it's recommended to use these features. If you experience a fatal error when attempting to open or run Quickbooks Desktop, for instance, it's a good idea to go ahead and run the Verify and Rebuild Data tools. You should also use it when there are discrepancies on your reports; deposited payments appear in the Payments to Deposit window; not all accounts are displayed on your balance sheet reports; names are missing from lists; you have missing transactions; and routinely as part of regular maintenance and checkup to ensure your Quickbooks company file is "healthy."
Verifying and rebuilding data in Quickbooks is actually easier than it sounds. Start by selecting Windows > Close All, at which point you should choose File > Utilities > Verify Data. Hopefully, the tool won't detect any problems, in which case it will say "Quickbooks detected no problems with your data." If the tool discovers a problem, however, it will present a specific error message, which you should reference when searching for a solution.
To rebuild data in Quickbooks, access File > Utilities > Rebuild Data, at which point you'll receive a message asking you to back up your company file. Assuming you've already created a backup of your company file, click OK to proceed. It's important to note that the rebuild tool requires a company file backup as a safeguard to prevent lost transactions. When performing the Rebuild Data, you'll be asked to select a location where you want to save your backup. if the backup fails, click "Cancel" at the Rebuild window. The Rebuild Data tool will commence as soon as the backup is complete.
If the Rebuild Data finds damage to your company file, you'll need to correct the damage manually. On its website, Intuit recommends locating the error by opening the qbwin.log file and searching for resolution at the Quickbooks Desktop Support site. If you run Quickbooks through a third-party hosting service provider, you can also ask your hosting provider for help.
Did this tutorial work for you? Let us know in the comments section below!