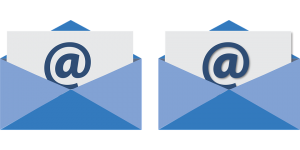 Looking to connect Quickbooks to your Gmail account? By connecting your two accounts together, you can email Quickbooks transactions, reports and other associated documentation straight through your Gmail account. It's a quick and easy process that only takes a few minutes. So for step-by-step instructions on how to set up Gmail with Quickbooks, keep reading.
Assuming you don't already have one, you'll first need to create a Gmail account. Don't worry, the Google-owned and operated email service is completely free with no strings attached. Simply go to gmail.com and sign up for an account.
Next, open Quickbooks and access the "Choose your Email Method" option, followed by "Setup my email now." If you cannot find option, an alternative method is to click the Edit menu > Preferences > Send Forms, at which point you can begin the email setup process by selecting My Preferences > Add.
Assuming you followed the steps listed above, you should now see a new dialog window asking for more information about your email account. In the "Add Email Info" window, enter your Gmail address in the Email Id field. This is your actual Gmail address, such as yourname@gmail.com or yourbusinessname@gmail.com. Double check to make sure the address is correct before proceeding. Now, in the "Email Provider" drop-down menu, select Gmail as your email service provider.
Don't worry if you don't see anything listed in the "SMTP Server Details" fields, as Quickbooks should gray this area out, meaning you cannot change them. The system automatically pulls the SMTP info from Gmail, eliminating this step during setup.
Now, click "OK.," at which point your Gmail account should appear in the email Id field, with Quickbooks automatically setting it as the default email address for your account. Now click "OK" again to email a test transaction or report. Depending on your settings, Quickbooks may ask you to enter your password before emailing forms, or when you launch Windows. Quickbooks cannot store your Gmail password for security reasons.
If you have any trouble sending emails through Quickbooks, log into your Gmail account through an Internet browser. This often fixes the problem by ensuring that you are logged into your account.
Did this tutorial work for you? Let us know in the comments section below!