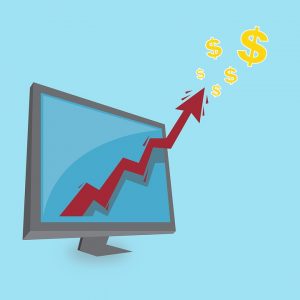 It's not uncommon for small businesses to outsource bookkeeping to a professional accountant. After all, when you're busy performing the countless number of tasks that go into running a business, you may lack the time (and resources) needed to keep track of your business-related income and expenses. But if you take the route of hiring a professional accountant, you should provide him or her with an accountant's copy of your Quickbooks file and not the actual company file.
So, what exactly is an accountant's copy and why should you use it? As the name suggests, an accountant's copy is a slimmed-down version of a Quickbooks company file that's tailored specifically for accountants. The accountant can make changes to the file while the business owner — or other workers — continue to work on it. After making these changes, the accountant can simply email or otherwise send you the file.
Before we start, it's important to note that Advanced Inventory (AI) must be disabled before attempting to create or import an accountant's copy.
When you are ready to create an accountant's copy, log into your Quickbooks account and choosing File > Accountant's Copy > Save File > Accountant's Copy > Next. Now go ahead and choose the dividing date and location, at which point you can click "Save" to complete the process. Last but not least, provide the accountant's copy transfer file (.qbx extension_ to your account using email or digital media. Sorry if you were expecting more, but that's all it takes to create and send an accountant's copy in Quickbooks!
There's a different method available, however, that some users may prefer. This method leverages the power of Intuit's file transfer service. Simply choose File > Accountant's Copy > Send to Accountant > Next > choose the dividing date > Next > enter the accountant's email address, reenter this email address > enter your name and email address > Next > create a password to encrypt the file > reenter the password > enter any notes (optional) > click Send.
But what if your accountant did not receive the accountant's copy you sent? In this case, you should check to make sure there are no restrictions on your company file. If restrictions are set up, it may prevent your accountant from receiving the file. Such restrictions are easily removed, however, by following the steps listed here.
Did this tutorial work for you? Let us know in the comments section below!