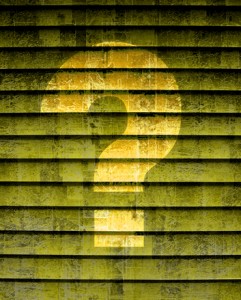 Have you encountered the error 6000 message when attempting to run the Quickbooks accounting software? It's frustrating when you get ready to do some accounting, only to discover an error message such as this. But the good news is that Quickbooks makes it relatively easy to diagnose problems, as each error is given a specific code corresponding to its respective cause. So by analyzing your error code, you can find and fix the problem.
What Causes the Error 6000 Message?
There are a few different possible causes of the error 6000 message in Quickbooks, one of which is an incomplete Quickbooks installation. When you first install the Quickbooks accounting software, it will launch a "Wizard" that performs most of the steps automatically. It's important that you allow the Wizard to finish the installation. If you abort the installation mid-way through, it may leave some files corrupted, which could in turn lead to this error message.
Another possible cause of the error 6000 message is a damaged company file. The company file used in Quickbooks has the extension .qbw, and if this file is damaged or otherwise corrupt, it may trigger this error code.
Even if the actual company file is fine, however, the folder in which the file is stored may be damaged, which can also trigger the 6000 error code.
Other possible causes of the Quickbooks error 6000 code may include incorrect permissions to access the company file, compatibility problems with different versions of Quickbooks, and the use of firewalls or other security software that blocks access to the company file.
How to Fix the Quickbooks Error 6000 Message
Being that there are several potential causes for the error 6000 message, the steps to fix it will vary depending on the root cause. If permission settings are causing the message, for instance, you should go back into your Quickbooks account to make sure that you have permissions to access the company file. Or if the installation was incomplete, it's probably best to reinstall the Quickbooks software.
For most cases of the Quickbooks error 6000 message, however, you can fix it by using the File Doctor tool. This free-to-use tool will automatically scan your Quickbooks installation for errors, and if it finds any, it will offer to fix them. So if you haven't done so already, download and run the File Doctor tool to see if it resolves your error 6000 message.
Did this resolve your Quickbooks error 6000 message? Let us know in the comments section below