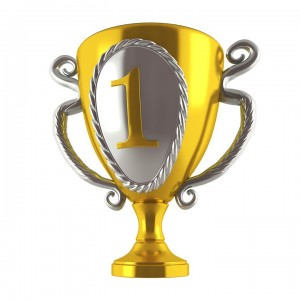 Intuit, maker of the popular accounting software Quickbooks, has selected the L.A-based "ideation company" Phenomenon as its marketing agency for its corporate brand.
Originally founded in 2006 by Krishnan Menon, Phenomenon is best known for producing the "Small Business, Big Game" TV commercial which aired during the Super Bowl. Back in November, Intuit had named three finalists for its corporate brand account, one of which was Phenomenon.
Intuit has changed the small business advertising game with its "Small Business, Big Game" content. As we discussed in previous blog posts, this contest is open to all U.S. small businesses, rewarding a single lucky business owner with a free 30-second TV ad during the world's most televised and watched program: the Super Bowl. For Super Bowl 50, Death Wish Coffee was awarded this monumental ad spot — a commercial that some analysts say is worth $3 million.
If you are interested in learning more about Intuit's "Small Business, Big Game" contest, check out the official website at https://www.smallbusinessbiggame.com/contests/sbbg. being that Super Bowl 50 has already come and gone, though, you'll have to wait a while before you can participate in the next "Small Business, Big Game" content.
But Phenomenon isn't going to be working on any of the designs for future "Small Business, Big Game" commercials, nor will it be working on regular TV ads for Intuit. Instead, the firm will be focused on "innovations that create cultural phenomena." Intuit says Phenomenon will be used to design creatives for sponsored events, partnerships with other brands, social media, and retail store marketing material.
"This process and the work Phenomenon is driving does not include advertising for Intuit or any of our brands including TurboTax or QuickBooks," said a spokesperson for Intuit..
Much like the "Small Business, Big Game" contest that it hosts, Intuit chooses its creative agency based on a similar contest. In 2013, for instance, Wieden + Kennedy won the status of being the company's creative agency. Ever since then, Wieden + Kennedy has retained its place as Intuit's creative agency — at least until now. With Phenomenon now taking over, it's unclear the direction in which Intuit's design team will be headed.