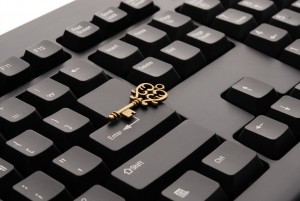 Quickbooks remains the world's most popular and widely used accounting software for small businesses, and for good reason: it's versatile, easy to use, loaded with features, and backed by Intuit's first-class support. But even Quickbooks is prone to errors from time to time, with some users reporting that the software keeps aborting after long periods of inactivity. So, what's causing this problem and how do you fix it?
If you see see the "Abort" message displayed on Quickbooks, you will typically be forced to shut it down and restart the program. This error usually occurs after 20 minutes or so of inactivity.
There are a couple possible causes of this problem, one of which is a conflict with the Windows power settings. Depending on which version of Windows your PC is running, you should be able to modify the power settings via Start > Control Panel > Power Management. After accessing the power management settings, disable all management features that are associated with the hard drive. Once you are finished, save the changes and restart your computer. Hopefully, this will solve the problem, allowing you to continue using Quickbooks without encountering the abort error.
As noted on Intuit's official website, users can often fix the abort error message in Quickbooks by using the File Doctor tool. After downloading the File Doctor tool, double click the .exe file to install it. This should create a shortcut icon on your desktop. Double click this icon to launch the tool. Now, wait for the tool to scan your Quickbooks installation, at which point it should reveal whether or not any problems have been detected. If the File Doctor detects a problem, you'll have the option to either repair the file, restore a back up copy of your company file, recovery your data with Auto Data Recovery, or send your company file to Intuit's Data Recovery Team.
Did this tutorial work for you? Let us know in the comments section below!