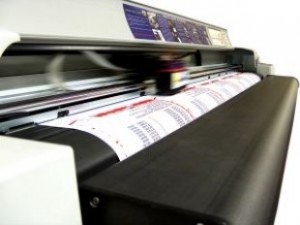 Looking to print all of your invoices using the Quickbooks accounting software? If you are reading this post, I'm assuming the answer is yes. If you just recently launched your small business, you may not have many invoices, in which case you can print them individually. But if your business has been operational for any prolonged length of time, this isn't a viable option.
Thankfully, there's a simple way to print multiple invoices using Quickbooks. But before you proceed, you should first check to make sure that all of your invoices are "flagged" for batch printing. Without the invoices being flagged, you won't be able to print them in batches.
To print multiple invoices, log into your Quickbooks account, click on the + sign > Invoice > complete the form > and click Save. Sorry if you were expecting more, but that's all it takes to print multiple invoices using Quickbooks!
Of course, some users may wish to email their invoices or sales transactions, in which case you should click the Transactions menu in the upper left menu, followed by Sales. Next, select Type of transaction, Status and Delivery Method in the Filter column. Make a check next to each transaction that you would like to email. In the Batch Actions drop-down menu, choose Send Transaction to email them. If you wish to print them instead, however, you can select the Print Transactions option.
It's important to note that all transactions will show up under the Sales Transaction section of your Quickbooks software. When emailing the transaction, you can check to see if it needs editing to include the email address on the actual transaction. This is done by double clicking the invoice form the Sales Transaction menu, at which point you can enter next text or modify existing text to reflect the recipient's email address. When you are finished, click Save and Close to complete the process and return back to the Sales Transaction menu.
Note: you can also email an invoice or sales transactions to multiple recipients. Just separate the recipient's address with a comma.
Did this tutorial work for you? Let us know in the comments section below!