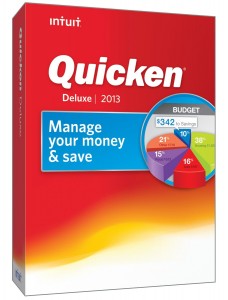 It wasn't long ago when Quicken was the preferred choice of accounting software among small business owners and professional accountants. It offered an easy-to-use, versatile, and fast interface to accommodate the needs of all users. But the popularity for Quicken gradually died off as users switched to Quickbooks. Well, it appears that Intuit has revived its Quicken software, as the company recently launched a new Quicken 2016 product.
Quicken was originally launched more than three decades ago, a time when accountants — most, at least — were using paper files to keep track of their clients' finances and spending habits. As such, this paved the way for new, more efficient solutions, such as Intuit's Quickbooks line of software.
As noted by USA Today, Quicken 2016 remains relatively the same in terms of features and mechanics when compared to its predecessors. But don't let that fool you into thinking it's the same product with a different name. Intuit has enhanced the experience for users, streamlining common processes so they are easier and less time-consuming to perform.
When announcing Quicken 2016, Eric Dunn said the software has new features for PC and Mac users which remove some of the otherwise confusing and complex problems associated with paying bills.
"We're working harder and smarter than ever to delight customers," said Eric Dunn, senior vice president and general manager of Quicken. "Quicken 2016 affirms our commitment to listening to our customers and helping them achieve financial success at every life stage. Our new features for Mac and Windows users help remove some of the complexity around managing and paying bills. Looking ahead, our goal is to add capability and enhancements to Quicken products that extend the ability for users to easily manage their money across devices."
Here are some of the additions that you can expect to see in Quicken 2016:
Mobile app companion for Apple and Android devices.
Manage complex financials and tax planning.
Manage bills from the Quicken register.
Set up alerts to receive reminders for bills, low balanced, etc.
Track budgets for monthly or seasonal expenses.
Creates savings goals to cut back on unnecessary expenses.
And more…
What are your thoughts on Quicken 2016? Let us know in the comments section below!