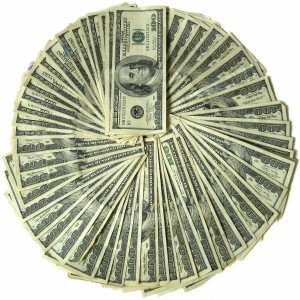 Quickbooks maker Intuit has teamed up OnDeck to launch a $100 million lending fund for small businesses.
According to the U.S. Small Business Administration (SBA), there are approximately 27.9 million small businesses operating in the U.S. Unfortunately, though, many of these startups struggle to succeed to due to a lack of funding. Without capital, small business owners will have an uphill battle as they try to stay afloat. But Intuit and OnDeck is hoping to make the process a little easier for small business owners by setting up a $100 million lending fund.
The new lending fund will allow small businesses to use the Quickbooks Online accounting platform to apply for loans. So instead of venturing out to various banks in an attempt to find the best loan at the lowest rate, small business owners can simply apply for loans through their Quickbooks Line account. It's as easy as a few clicks of the mouse, which is sure to attract some small business owners to the platform.
Known as the Financing Line of Credit, the new fund will be ran by Intuit's customer data while OnDeck's technology will help power it.  The two companies say the lending fund will offer improves financing options for small business owners with established credit.
Here's a short list of some of the features of Intuit and Ondeck's new Financing Line of Credit:
Low interest rates, APRs ranging from just 8.9% to 19.9%
Small business owners may obtain funds just one day after their application has been approved, allowing them to focus on other aspects of running and growing their business.
Applications for Financing Line of Credit are simple and straightforward.
"This new product is all about empowering small businesses to leverage the power of their own data so that they can take advantage of better financing options. Small businesses rely on financing to power their growth, to invest in new employees, new equipment, and new opportunities," said Dan Wernikoff, executive vice president and general manager of Intuit's Small Business Group "We're excited to continue working with OnDeck to fuel more small business success."
What do you think of Intuit's new Financing Line of Credit?