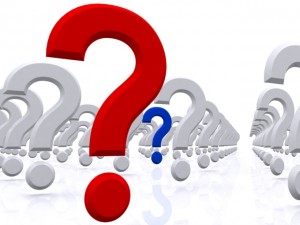 Can't seem to figure out how to make a journal entry in Quickbooks? Journal entries are used for a variety of purposes, with them posting in the general ledger. You can use them as notes, so to speak, adding relevant information about a particular bill so you know its origin. Unfortunately, though, many beginners struggle to find where and how to create journal entries. If this sounds like a familiar scenario, keep reading for a step-by-step walkthrough on how to create a journal entry in Quickbooks.
To create a journal entry, log into your Quickbooks account and choose Company > Make General Journal Entries from the main menu at the top of the page. Next, change the Date field to the desired date that you wish to be associated with the entry. Keep in mind that Quickbooks will use the current date by default, so you'll need to change this for entries involving alternative dates.
In the Entry No. field, specify a number for your journal entry. Quickbooks will use a sequential numbering format for all new entries (e.g. 1, 2, 3, 4, etc.). While most users prefer this simple format, you are free to choose your own numbers. Just remember to choose numbers that are relevant and easy to remember, as this goes a long ways in maintaining a clean, easy-to-navigate Quickbooks account.
Next, in the Account column, enter the number for the account associated with the journal entry. If it involves an account that's already listed in Quickbooks, you can choose it from the drop-down menu. Now enter the debit or credit amount for the journal entry in the Debit/Credit columns. It's important to note that the debits and credits should be equal to the balance, otherwise Quickbooks won't be able to post the entry.
Last but not least, enter a memo for the journal entry in the Memo field. While this isn't a requirement for creating new journal entries, using memos will help you remember what they are for. Memos are displayed on all journal entry reports, and they are used mostly for reference purposes only.
When you are finished creating the journal entry, click Save & Close to complete the process. Sorry if you were expecting more, but that's all it takes to create a new journal entry!