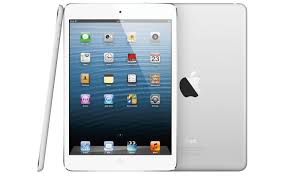 Intuit and Revel recently partnered to launch a new iPad point-of-sale solution (PoS) that integrates directly with the current Quickbooks ecosystem.
According to a press release by the two companies, this new solution will leverage Intuit's cloud-computing capabilities to automatically sync data without the need for additional steps on the user's behalf. This includes the automatic synchronization of sales receipts, payments, inventory management, customer relations management (CRM), and payroll, all of which will be synched between the user's iPad and his or her Quickbooks account.
Imagine being able to accept payments from customers using your iPad and then having this information automatically synched to your Quickbooks account. This isn't the first system which allows business owners to accept payments using iPads or other mobile devices, but what makes Intuit's point of sale system different is that it automatically syncs the user's data with his or her Quickbooks. Rather than processing customer payments via the iPad and then manually updating your Quickbooks account to reflect this sale, the new PoS solution will combine these processes into one.
Eric Dunn, senior vice president for payments and commerce solutions, said this new feature is designed to give retailers a greater level of flexibility when accepting payments and managing their customer relationships. Dunn goes on to add that point of sale is powered by Revel Systems and Intuit — two of the industry's leading cloud solutions.
"This is all about giving retailers maximum flexibility to accept payments and manage customer relationships anytime, anywhere, while staying grounded and confident because they can always access an up-to-date and accurate picture of their books," said Eric Dunn, Intuit's senior vice president for payments and commerce solutions. "QuickBooks Point of Sale powered by Revel Systems brings together the benefits of two leading cloud solutions to deliver an even more powerful result for food and retail businesses. "

"We are thrilled to partner with Intuit and together both companies are creating a product, QuickBooks Point of Sale Powered by Revel Systems, that solves a huge need and a pain point for retailers today," says Lisa Falzone, cofounder and CEO of Revel Systems.
Do you think Intuit's new point of sale system will prove beneficial for business owners? Let us know in the comments section below!