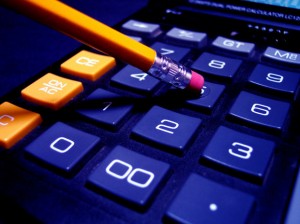 Quickbooks is designed so that practically anyone can perform their own business accounting. It features a clean, easy-to-navigate interface that walks you through the process. Regardless of your previous accounting experience, you should have no problem finding your way through Quickbooks. However, there are certain tips and tricks that may speed up your accounting. If you are looking to spend less time on accounting and more time running your business, you should check out some of the following tips.
Use Shortcut Keys
If you aren't using shortcut keys during your Quickbooks accounting, you are typing more than what's necessary. Quickbooks is designed with dozens of shortcut keys, allowing you to quickly access certain areas of your account. For instance, Ctrl + N opens up a new transaction window. Instead of manually clicking through the dropdown box at the top of the page to find the new transaction window, you can simply click Ctrl + N. Of course, this is just one of the many shortcut keys implemented in Quickbooks. Here are a few others…
Ctrl + R – Access transaction registrar.
Ctrl + Y – Display journal.
Ctrl + H – Display transaction history.
Ctrl + Z – Undo.
Ctrl + D – Delete transaction.
Ctrl + F – Find.
Ctrl + D – Edit.
Ctrl + I – Create Invoice.
Ctrl + P – Print.
Right Click
Another neat little tool Quickbooks features is the use of right-click menus. As the name suggests, this feature allows you to pull up menus simply by right clicking. Although it's not available in every area, Quickbooks does allow for right-click menus in a number of different sections. Before you go clicking on the dropdown menu at the top of the page, first check to see if right-click menus are enabled. You can do this simply by right clicking on the appropriate field of text. If the feature is enabled, you'll see a new menu appear of the text, at which point you can select the desired action.
Reconciliation
Reconciliations are done to check for potential errors or typos in a Quickbooks account. Let's face it, no matter how hard you try to prevent it, typos are bound to happen. When you are punching numbers away into your Quickbooks account for hours on end, you may accidentally leave a digit out of a certain transaction. As you may already know, just one wrong number can throw your entire account out of whack. The good news is that Quickbooks has a reconciliation feature that allows users to go back and look for errors such as this.
Above all else, carefully read and familiarize yourself with the Quickbooks user manual. Since there are over half a dozen different types of Quickbooks software, some of them unique features. Going through the user's manual will identify these features, revealing how to effectively use them in your accounting projects.