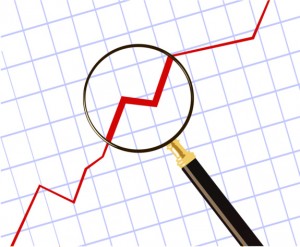 Quickbooks makes budgeting your business a fast and painless process. Whether you run a one-man operation, or if there are 100+ employees, budgeting a business has never been easier thanks to the user-friendly interface of Qucikbooks. Before you start punching numbers into your Quickbooks account, however, there are a few things you should know about starting a budget.
Budgeting in Quickbooks is done on a yearly basis. One you've set up a budget for your company or business, it will run until the end of the year, at which point a new budget will take over. This is done to make tax accounting easier for business owners.
Setting Up a Budget
When you are ready to begin, log in to your Quickbooks account and open up the company menu. From here, select "Planning and Budgeting" followed by "Set Up Budgets." If you are modifying an existing budget, click on the appropriate account here. This screen will reveal all of your company's current budgets, but it will also give you the option of creating new ones. Assuming this is your first budget, click on "Create New Budget."
After selecting "Create New Budget," you will then be asked to enter information regarding your new budget. Quickbooks requires you to enter the fiscal year for the new budget along with the type of budget you with to create. Unless you are creating a deleted or lost budget from a previous year, you should enter the current year during this step. Quickbooks also gives you the option of creating a "Profit and Loss" or "Balance Sheet" budget. As the name suggests, "Profit and Loss" refers to basic expense and revenue accounting where you enter in money gained and money spent for your business. For most common types of business budgeting, "Profit and Loss" will be used.
Profit and Loss
If you intend on setting up a "Profit and Loss" budget, select the appropriate option and click "Next." A new window will then appear asking you to choose "Customer Job," "Class" or "No Additional Criteria." Click on the appropriate button to continue setting up your budget. "Customer Job" is used to enter new payments from clients and customers, while "Class" is used to adjust the setting within the budget.
Once you've selected one of the three options previously mentioned, you will then be asked whether you wish to create a budget from scratch or use previous data from a backup file. Accountants oftentimes create budgets from previous years around tax time, which is why Quickbooks has this feature built in. Unless you need a previous year's budget, however, you should select the option to create a new one.
Lastly, click the "Finish" button after entering all of the respective information into your Quickbooks account. As long as you followed the process mentioned here, Quickbooks should reveal a new budget window, allowing you to add and subtract expenses as you see fit. Take a few minutes to familiarize yourself with this new window.