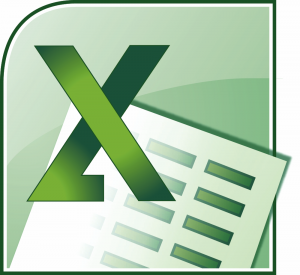 Quickbooks reports can be saved and exported in Microsoft Excel .xlm format. If you wish to modify the report on your  desktop computer using Microsoft Excel, for instance, you should export the file in this respective format. Doing so will allow you to open the file directly from Excel without performing any special conversions.
But some Quickbooks users may notice the Excel option grayed out when attempting to export a report (error 14900 31866). When the option is gray, you won't be able to select it; thus, you'll be forced to save the report in standard Quickbooks format. So, what causes this compatibility problem in Quickbooks?
Unsupported Version of Microsoft Excel
In order for the export to Excel option to appear in Quickbooks, the user must have a supported version of Microsoft Excel installed on his or her computer.
Microsoft Office Trial, Starter Edition, and Click To Run Office are not supported with Intuit Quickbooks and will result in the "export to Excel" option being grayed out on the report screen. Only full versions are supported, so check to make sure your Excel is valid and compatible with Quickbooks before attempting to export a report in .xlm format.
Microsoft Excel Installation Is Damaged
Another possible reason why Quickbook won't export a report to Microsoft Excel is because the Excel Installation is damaged and/or corrupt.  Depending on the version, you may be able to repair the installation directly from Windows. Right click on the Excel icon and choose "troubleshoot compatibility." Wait for the system to scan the program to see if it detects any issues. If any problems are detected, proceed with the fix.
If the "troubleshoot compatibility" tool did not fix the problem, you can attempt to uninstall and reinstall Microsoft Office. This should fix any compatibility problems triggered by a damaged or corrupt installation.
Note: make sure you have access to both your Microsoft Office installation discs and key codes when performing a reinstallation.
Intuit Quickbooks Installation Is Damaged
Of course, a damaged and/or corrupt installation of Intuit Quickbooks may also prohibit reports from being exported to Microsoft Excel format. The only viable fix in this scenario is to reinstall Quickbooks. From the add/remove programs tool in Windows, uninstall Quickbooks, restart your computer, and reinstall a fresh copy.
In the event that you still can not export Quickbooks reports to Microsoft Excel after exhausting all of the options mentioned above, consult with an IT professional for assistance.