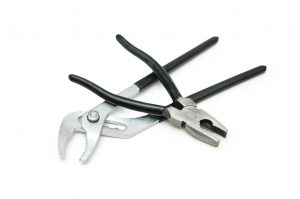 Are you frequently experiencing error messages or crashes when running Quickbooks? Perhaps Quickboks immediately closes itself after opening, or maybe it won't launch at all. There are a number of reasons why problems such as these occur, but thankfully you can usually fix them by repairing the installation. While this isn't a guaranteed fix for all problems, users should first attempt to repair the installation. And if this doesn't work, you can then perform other troubleshooting steps. To learn more about when (and how) to repair Quickbooks installation, keep reading.
How To Repair Quickbooks Installation on Windows XP
If you are running Quickbooks on Windows XP operating system, click on the start button down at the bottom left-hand corner of your screen, following by Control Panel. This should bring up a new window full of icons. Scroll through the available icons until you see one labeled 'Add or Remove Programs,' click it to continue. Now you'll see a list of all the programs currently installed on your computer. Browse through this list and right click on the one labeled 'Quickbooks,' followed by selecting 'Change/Remove.' Rather than uninstalling Quickbooks (only used as a last resort), you should repair the file. Click the 'Repair' button to begin the process. The entire process should only take a couple minutes, at which point it will notify you that Quickbooks has been successfully repaired.
How To Repair Quickbooks Installation on Windows 7 or 8
To repair Quickbooks in either Windows 7 or Windows 8, click on the Windows button located on your keyboard, followed by 'Uninstall or Change a Program.' Again, scroll through the available icons and select Quickbooks once you've located it. Select 'Uninstall/Change' and choose the repair option from the built-in tool. Upon choosing this option, Quickbooks will begin repairing any corrupt files.
Uh Oh! Repair Didn't Solve My Problem
In the event that repairing your installation did not solve your problem, you may need to install a fresh copy of Quickbooks on your computer. I know some people are hesitant of performing a fresh installation simply because they will lose all of their settings. The good news is that you can back up your company file and import it once you've installed a fresh copy of Quickbooks on your computer, but the bad news is that you'll probably lose most of your setting and preferences.
To perform a fresh installation, use the Windows add/remove programs option (previously mentioned) to remove your current installation. Next, download a fresh copy and use the built-in extractor to install it on your computer.