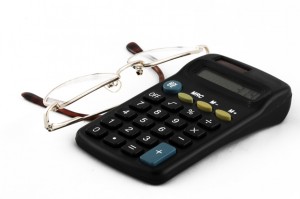 Quickbooks is the world's most popular accounting software for businesses. Whether your run a small, medium or large business, this software will make accounting a quick and painless task. Of course, human errors are bound to happen when you are performing accounting tasks in Quickbooks, and may notice your Quickbooks balance is different than the balance on your bank statement. Quickbooks has a system in place, known as reconciliation, that's designed to identify and fix errors such as this. To learn more about how to reconcile a bank account attached to Quickbooks, keep reading.
The term "reconciliation" can undoubtedly be confusing to some, especially if you've never done it before. However, the process is strikingly similar to balancing a checkbook. You'll go through your account to verify the transactions to make sure everything is correct. Once you've identified the discrepancy, you can then make the necessary changes so it no longer affects your account.
Getting Started…
When you are ready to begin the reconciliation process, log into your Quickbooks account as the administrator or a user with the necessary privileges. At the top of your screen, you should see a list of menu items, one of which is "Banking." Click on the "Banking" tab in the menu and select "Reconcile" from the drop-down list
After selecting "Reconcile" from the menu, a new box will appear asking you for more information. Choose the appropriate bank account you wish to reconcile along with the statement date and ending balance. Bank accounts are listed by name and not account number, so keep this in mind. It's important to note that the "ending balance" is the amount shown on your actual bank statement and not your Quickbooks account. You must enter the correct amount that's shown on your bank statement in order to locate and fix any discrepancies. After entering choosing the appropriate settings, click "Continue" to begin the reconciliation process.
Reconciliation
A new window will appear with two key elements: check and payments and credits and deposits. Find a physical copy of your bank statements and compare it to the deposits and payments shown on this window. If there are any errors or items which shouldn't be listed here, go ahead and fix them. Your ultimate goal is to make the "Difference" listed at the bottom-right corner of the page zero. Once you've done this, click on the "Reconcile Now" button.
Reconciling a bank account with Quickbooks is relatively quick and painless. As long as you followed the steps listed above, it should only take you 15-30 minutes. However, accounts with a large amount of discrepancies must be addressed to accurately balance the account. As you find the discrepancies, make a note regarding the true balance and then go back and fix them. After making the necessary changes, you can then repeat the steps to reconcile your bank account once again. Continue doing this until you've reached a $0.00 balance in the difference listed on the account.