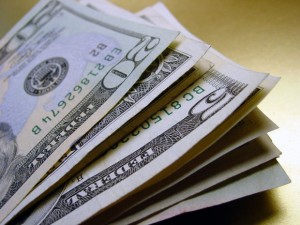 Did you accidentally apply a credit to the wrong client's invoice? No matter how hard you try to prevent it, mistakes such as this are bound to happen. Thankfully, Intuit has included a simple solution to fix this type of error. In just a few easy steps, you can "unapply" a credit from an invoice. This week, we're going to walk you through these steps, revealing exactly how to unapply a credit from an invoice within Quickbooks.
Steps To Unapply a Credit From an Invoice:
Find and open the credit memo in your Quickbooks account.
Display the history associated with the credit memo by pressing Ctrl + H (shortcut command for history).
Double-click the invoice on which the credit was applied.
Click the Apply Credits button.
Clear the current credit selection in the Previously Applied Credits window.
Click Done on the Apply Credits window.
Click Save & Close on the invoice to remove the credit and save your changes.
Assuming you followed the steps mentioned above, the credit should now be removed from the invoice. Sorry if you were expecting more, but that's all it takes to unapply a credit from an invoice!
Intuit allows allows you to transfer credits from one bill to another, which may prove useful in situations where you add the credit to the wrong bill. This method is somewhat similar to the one published above, but there are a few notable differences. In order to move a credit from one bill to another, you must first open the bill in which the credit was originally applied. Once open, enter the asterisk key in front of the vendor's name and press the Tab key. Next, click Quick Add to the vendor not found window (his will allow you to delete the vendor name once the credit is removed). Click Save & Close.
In the recording translation window, click yes when it asks you if you want to change the transaction. Now, go back to the original bill and choose the vendor from the drop-down menu. Click Save & Close. Click yes once again when it asks you if you want to change the transaction. Access Vendors > Pay Bills, and you should see the original bill is now unpaid.
If this sounds like too much work, you can always delete the bill and create a new one. However, the tutorial outlined above should walk you through the steps of unapplying/removing a credit.
Did this tutorial work for you? Let us know in the comments section below!