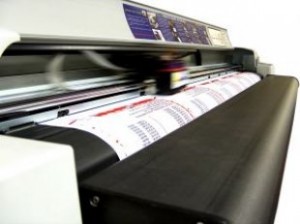 Still trying to figure out how to print pay stubs in Quickbooks? Even if you happen to forget your voucher checks, you can still fire up Quickbooks to print stubs for your employees. Quickbooks will print the stubs in a landscape format, meaning the pages will contain multiple stubs. This allows for a fast and efficient method for creating pay stubs.
To print pay stubs in Quickbooks, access the File Menu > Print Forms > Pay stubs.  Now go through the list of available checks and their respective dates. If you don't see the check you wish to print listed here, click the drop-down arrow next to Bank Account and choose another account from the list.
It's important to note that Quickbooks automatically fills in date for each check stub by default. If this date is incorrect and/or you wish to change it for whatever reason, enter a new starting and finish date in the Checks Dated and Thru field. Double-check this field to ensure it's correct before proceeding, because you won't be able to change the date on your pay stubs once they are printed.
You should now select the paychecks for which you need the stubs printed. Quickbooks will automatically print the entire list by default; however, you can click on individual checks within the list to remove them. If you wish to print all but one check in a list, for instance, you should click on the check to omit it from the printing task. Alternatively, you can select None to print individual checks instead of an entire list.
When you are finished selecting the checks you wish to print, click OK, followed by choosing a font (optional) and the number of print copies.
What should you do if Quickbooks isn't printing your pay stubs? First, check to make sure the correct printer is selected in Quickbooks. If you have multiple printer drivers installed on your desktop or laptop computer, it could be trying to print from an old printer — one that's no longer connected to your computer. Nine out of ten times, this problem is caused by Quickbooks trying to print via a disconnected or non-existent printer. If the right printer is selected and your pay stubs still aren't printing, refer to Intuit's help section for more information.
Did this tutorial work for you? Let us know in the comments section below!