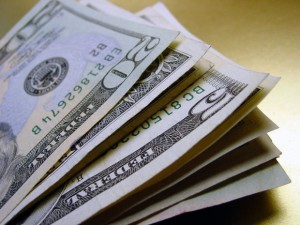 Quickbooks is loaded with helpful features that makes business accounting a breeze. One of these features that really makes Quickbooks stand out from other types of accounting software is Bill Pay. As the name suggests, it's used specifically for paying personal and/or business-related bills. To learn more about this incredibly helpful and convenient feature, keep reading.
Quickbooks Bill Pay gives you the ability to schedule all of your bills to be paid on a certain date and time. Instead of trying to remember when each and every bill is due, you can use this feature to pay them on time. Let's face it, I think we've all been guilty of forgetting to pay a bill at one time or another. When you are busy managing a company, it's easy to overlook small details as bill due dates. Quickbooks Bill Pay is designed to make your life easier with its auto bill-paying system. You simply enter in the financial details and it will do the rest.
It's important to note that Quickbooks Bill Pay is currently only capable of sending payments to businesses and individuals in the U.S. If your business performs financial transactions outside of the U.S., you will need to look elsewhere for auto bill-paying solutions. This shouldn't be a problem for most people, but it's still something you need to be aware of before going forward with Quickbooks Bill Pay.
Setting Up Bill Pay
When you are ready to set up Quickbooks Bill Pay, open up your account and write a check to the appropriate vendor or client as you normally would. Instead of clicking "To Be Printed," though, you will need to click on "Online Bank Payment." From here, you will then need to enter the date which you want the payment to go through. Double-check the date before sending it through, as you obviously don't want to get this field wrong.
Sorry if you were expecting more, but that's all it takes to use Quickbooks Bill Pay solution! It's a simple yet highly convenient feature that takes the burden of remembering to pay your bills off your shoulder. Quickbooks Bill Pay is helpful for business of all sizes. Whether you operate a small, medium or large-sized business, chances are you can benefit from this convenient feature.
How Much Does It Cost?
Quickbooks Bill Pay is considered an add-on that users must pay extra for. The good news is that it's fairly inexpensive so it isn't going to break your bank account. Currently, Quickbooks is offering a free one-month trial so users can test out Bill Pay. If you find out that it's something you enjoy using, you can keep it for $15.95/month for up to 20 months. After the 20-month period is up, the price drops down to just $6.95/month for each additional set of 10 payments.
Hopefully, this will help you better understand Quickbooks Bill Pay and how to use it. This is a highly convenient feature that's perfect for auto-paying both personal and business bills. With the company offering a free one-month trial, what do you have to lose?