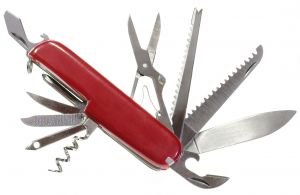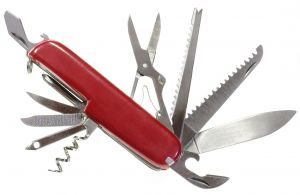 Have you encountered an error when using QuickBooks? Like all types of software, QuickBooks isn't immune to errors. Maybe QuickBooks is unable to read your company file, or perhaps it's randomly crashing. While you can always try to reinstall QuickBooks, another option is to use QuickBooks Tools Hub.
QuickBooks Tools Hub is a free troubleshooting tool offered by Intuit. It's designed for use with QuickBooks Desktop. Assuming you've encountered an error with QuickBooks Desktop — not QuickBooks Online — you can use QuickBooks Tools Hub to try and fix it.
Step #1) Download It
You can download QuickBooks Tools Hub by clicking this link. When downloading it, you'll need to choose a location on your computer's storage drive to save it. You can simply create a new folder on your desktop for QuickBooks Tools Hub. Alternatively, you can choose an existing folder. Just remember to take note of the location. Otherwise, you may have trouble finding it.
Step #2) Install It
Once you've downloaded QuickBooks Tools Hub, you'll need to install it. Downloading isn't the same as installing. Downloading will only place the core files on your computer; it won't actually install the QuickBooks Tools Hub.
To install QuickBooks Tools Hub, open the folder where you saved the core files during the previous download process. You should see a .exe file named "QuickBooksToolsHub."  Right-click this file and select the option to open it. Opening the file will initiate the installation process. QuickBooks Tools Hub will begin to install itself on your computer. You'll need to agree to the terms and conditions, and within a minute or so, QuickBooks Tools Hub should be finished installing.
Step #3)  Launch It
Now it's time to launch QuickBooks Tools Hub. You should see a new icon for it on your computer's desktop. Right-clicking and opening this icon will launch QuickBooks Tools Hub.
Keep in mind that QuickBooks Tools Hub isn't a single tool. Rather, it's a collection of troubleshooting tools that can help you find and fix errors with QuickBooks Desktop. If you're experiencing an error with your company file, for instance, you should choose the "Company File Issues" option. If you're experiencing a network-related error, on the other hand, you should choose "Network Issues." After selecting the type of error you are experiencing, QuickBooks Tools Hub will help you troubleshoot it.
Did this tutorial work for you? Let us know in the comments section below!