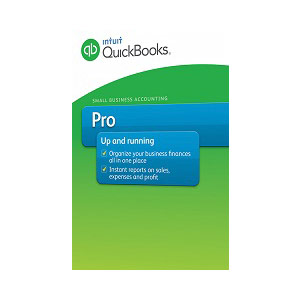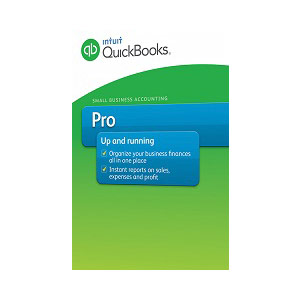 What version of Quickbooks do you currently use to track your business's finances? If you currently use the cloud-based version, you may want to consider switching to one of the desktop versions. Intuit offers several desktop versions of its popular accounting software, including Quickbooks Pro 2021, Quickbooks Premier 2021 and Quickbooks Enterprise 2021. Upgrading to a desktop version can prove beneficial for the following reasons.
#1) Work Offline
Quickbooks Desktop allows you to work offline. This alone is reason enough to consider upgrading. With Quickbooks Online, you'll only be record transactions and make other changes to your business's finances if you have an active internet connection. Quickbooks Desktop is locally installed, so it doesn't require an active internet connection.
#2) One-Time Cost
As you may know, Quickbooks Online requires a subscription. The entry-level version of Quickbooks Online is about $15 per month, but some of the higher-tiered versions of it can cost over $50 per month. Quickbooks Desktop, on the other hand, doesn't use a subscription payment model. You'll only have to pay a one-time fee, after which you can use it indefinitely.
#3) Features
Both Quickbooks Online and Quickbooks Desktop are loaded with features. With that said, Quickbooks Desktop has more features than its cloud-based counterpart. Whether you choose Quickbooks Pro 2021, Quickbooks Premier 2021 or Quickbooks Enterprise 2021, you'll probably discover that it offers more features with which to track your business's finances than Quickbooks Cloud. By switching to Quickbooks Desktop, you can take advantage of these features.
#4) Payroll
You can use Quickbooks Desktop to manage your business's payroll. Quickbooks Online doesn't offer payroll management. Payroll management is exclusive to Quickbooks Desktop. It allows you to set up automatic deposits for your employees, perform time tracking, generate send tax forms, and much more. You can learn more about payroll management by clicking this link. Regardless, payroll management requires Quickbooks Desktop. You won't find this option available in Quickbooks Online.
#5) Hosting Available
It's also worth noting that hosting is available for Quickbooks Desktop. Hosting is an optional service that involves a third-party company hosting the Quickbooks Desktop on your behalf. With hosting, you'll essentially get the benefits of both Quickbooks Online and Quickbooks Desktop. The third-party company will install and host the software on its own server. You can then access Quickbooks Desktop over the internet.
Have anything else that you'd like to add? Let us know in the comments section below!