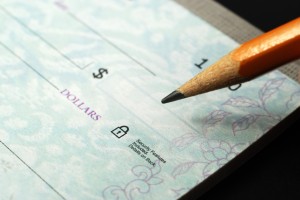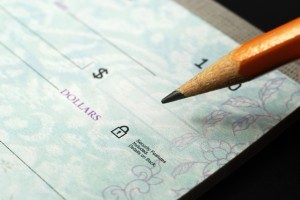 Did you forget to record a check that your business issued to a vendor or client? Whether it's one month old or over a year old, you'll still need to record it. Failure to record old checks will result in incomplete accounting records that could throw off your business's accounting processes. When using Quickbooks, though, you can go back and record old checks such as this. For step-by-step instructions on how to record old checks, keep reading.
Steps to Recording an Old Check
In Quickbooks Online, you can record an old check by selecting the "+New" button on the home screen, followed by "Check" under the "Vendors" menu. This will allow you to record a check to your Quickbooks Online account. Of course, you'll need to enter information about the old check. Quickbooks Online requires you to enter the date on which the check was assigned. Since it's an old check, the issuance date will be older than the current date. Regardless, proceed by entering the appropriate information about the old check in the appropriate fields.
In addition to entering the date on which the old check was assigned, you'll need to enter its number. Just click the box labeled"Print later" so that it removes the checkmark from it. When finished, you should see a field for the check number. In this field, enter the number of the old check. Keep in mind that you need to enter the correct check number for it to work. You can only record old checks in Quickbooks by entering the correct number for them.
For the "Pay to the Order" field," click the drop-down menu and choose the person or organization to which your business issued the old check. You can then enter the dollar amount of the old check in the "Amount" field. For the "Account" field, choose the bank account that's associated with the old check. Quickbooks should now have your old check on file. To complete the process, click the "Save" button. That's all it takes to record an old check in Quickbooks.
In Conclusion
Recording an old check in Quickbooks is a breeze. Quickbooks doesn't require you to record new checks. Even if they are weeks or months old, you can still record them. Just follow the steps outlined in this post.
Did this tutorial work for you? Let us know in the comments section below!