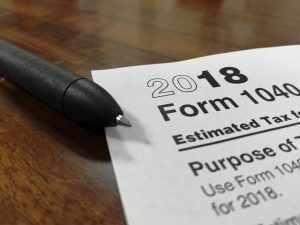 You'll have a little more time to prepare and file your federal income taxes this year. In light of the recent coronavirus disease (COVID-19) outbreak, the Internal Revenue Service (IRS) has decided to postpone the due date for 2019 federal income taxes. Rather than April 15 — the standard date on which income taxes are typically due — you'll have until July 15, 2020 to file them.
What The New Due Date Means
As explained on its official website, the IRS has pushed back the due date by three months. This means that you won't be required to file, as well as pay for, your 2019 federal income taxes until July 15, 2020. The IRS won't charge you penalties or interest as long as you file and pay your federal income taxes by this new due date.
Of course, you should make sure to pay all your taxes by the new July 15, 2020 due date. Beginning on July 16, the IRS will begin to charge penalties and interests.
Are You Expecting a Refund?
If you're expecting a refund from the IRS, you'll probably want to file your 2019 federal income taxes as soon as possible. The IRS, of course, won't send you a refund check until they've received and processed your 2019 taxes. The sooner you submit your taxes, the sooner you'll receive a refund check.
"Even with the filing deadline extended, we urge taxpayers who are owed refunds to file as soon as possible and file electronically," said IRS Commissioner Chuck Rettig. "Filing electronically with direct deposit is the quickest way to get refunds. "
What About State Taxes?
It's important to note that the IRS's new due date doesn't necessarily coincide with the due date for state taxes. Some states have followed suit by postponing the due date for their taxes as well, whereas others are still recognizing April 15, 2020 as the due date.
In Georgia, for instance, taxes are still due on April 15, 2020. Virginia, on the other hand, has postponed its taxes until May 1, 2020. The bottom line is that you need to check your state's due date for income taxes, especially if you're planning to wait until after April 15, 2020.
The IRS or your state's tax agency may change the due date for their respective taxes, so it's a good idea to check the latest the news to determine when, exactly, your income taxes are due. Currently, the IRS has set July 15, 2020 as the due date for 2019 federal income taxes.
Have anything else that you'd like to add? Let us know in the comments section below!