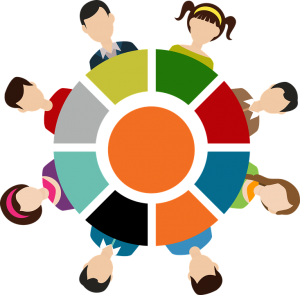 When using Quickbooks to handle your business's finances, you'll need to log in to the software under the right user. While some business owners assume the "maser admin" is the appropriate user, this isn't always the case. Quickbooks actually offers five different users, each of which has different permissions. Below is a general overview of the five Quickbooks users and their respective permissions.
#1) Master Admin
The master admin is the primary administrator account associated with Quickbooks. For any given Quickbooks installation, there can be only a single master admin. According to Intuit, the person who creates the Quickbooks company file is usually the person who creates the master admin. Once created, the master admin is capable of performing all tasks in Quickbooks, including adding users, updating billing information, setting preferences and more.
#2) Company Admin
While some people assume the company admin is the same as the master admin, this isn't true. The company admin can perform all the tasks as the master admin. He or she cannot, however, add or remove the master admin. Furthermore, there can be multiple company admins in Quickbooks, whereas Quickbooks only supports a single master admin.
#3) Accounting Firm
As the name suggests, an accounting firm user is a professional accountant who works on a business's Quickbooks account. Business owners can invite their accountant to Quickbooks, and assuming the accountant approves their invitation, he or she will be able to collaborate with the business owner.
#4) Standard User
The most common user in Quickbooks is the standard user. As with company admins, you can create multiple standard users in Quickbooks. Generally speaking, standard users can perform a variety of accounting-related tasks in Quickbooks. They cannot, however, perform administrative tasks.
Common tasks performed by standard users in Quickbooks includes the following:
Manage customers
Set up vendors
Add or remove employees
Add payroll transactions
Access activity logs
Create or edit budgets
View rports
Turn on sales tax
Set up multicurrency
Export data
Perform reconciliations
Create journal entries
#5) Custom User
Finally, customer users in Quickbooks are customized, according to your preferences, to have specific permissions and privileges. On its help portal, Intuit explains that a custom user may only be able to access the Bank Deposit screen. Of course, you can fully customize the permissions and privileges of a customer user to fit your business's needs
Have anything else that you'd like to add? Let us know in the comments section below!