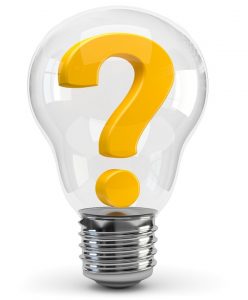 Proper bookkeeping is an important step in running a successful small business. Unfortunately, many small business owners lack the time and expertise to conduct their own bookkeeping, so they reach out to a professional accountant for assistance. But you should think twice before hiring an accountant, because not all provide equal services. When choosing an accountant, ask him or her the following questions to determine if they are a suitable candidate for your small business.
Do You Have a CPA License?
This question is pretty self-explanatory. You should ask the accountant if he or she has a CPA license. As explained in this article, CPA license is the highest standard among professional accountants. It signals that the accountant is licensed by his or her respective state board of accountancy.
How Many Years Have You Been in Business?
Conventional wisdom should tell you that an accountant with many yeas of experience is better suited than an accountant with little-to-no experience. Ask the accountant how long he or she has been in business. If they are straight out of college/school, you may want to choose a different accountant with whom to do business.
Will You Back Me During Tax Audits?
Let's hope you are never audited by the IRS, but if you are, you want an accountant who's going to stand with you during this time. A reputable accountant should offer expertise and advice during tax audits, assisting with the preparation of documents and other material.
Will You Review My Previous Tax Returns?
It's always a good idea to have your accountant look over your previous tax returns. As you probably know, you always amend tax returns if you made a mistake. So if you accidentally forgot a business-related deduction on one or more of your previous tax returns, your accountant should be able to go back and fix it, assuming it's within the standard period for amendments.
How Much do You Charge?
Don't wait until the accountant has already performed his or her service before inquiring about their pricing. Some accountants charge a flat fee for service rendered, whereas others charge by the hour. Unless you want to get hit with an overwhelming bill, find out how much the accountant charges for his or her services beforehand. If the price is too high, decline their service and keep looking. Price is NOT always an indication of a quality accounting or tax service.