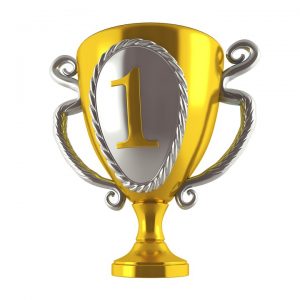 Quickbooks maker Intuit recently announced its annual Firms of the Future content for 2016. Professional accountants and accounting firms in the United States, Canada, the United Kingdom and Australia can enter the contest for a chance to win $100,000 in cash and prizes, including a paid trip to the company's Quickbooks Connect conference, which is scheduled to take place October 24th to the 26th in San Jose, California.
U.S.-based accountants and accounting firms can enter Intuit's Firm of the Future contest by visiting http://www.firmofthefuture.com/contest. Intuit is accepting entries from June 14 to July 31, at which point no more entries will be accepted. To be eligible, accountants and accounting firms must answer questions that explain why they should be chosen.
Some of the sample questions provided by Intuit for its Firm of the Future contest include the following:
How many small business clients do you serve?
What percentage of your small business clients use Quickbooks Online?
Explain how you save time by using cloud-based technologies like Quickbooks Online and/or third-party applications?
Describe your value billing model.
Explain how your accounting firm leverages the web, digital marketing and social media to attract new clients and expand its operations?
In addition to answering these questions, accountants and accounting firms must also upload a photo that "exemplifies their firm's future-forward business lifestyle."
Intuit will announce four finalists from each country (US, UK, Australia and Canada) in August. These finalists will then be given the opportunity to create a video explaining why they should be chosen. Intuit will give each finalist access to a professional videographer and producer for this task. The top four finalists will receive $5,000 in cash, along with two tickets to the upcoming Quickbooks Connect conference. The grand prize will be announced on October 24, and this accountant or accounting firm will receive an additional $10,000 cash on top of the $5,000.
"We're pleased to expand the search for the Firm of the Future contest to accounting firms across the globe who have embraced change and implemented innovative processes that help fuel their clients' success," said Jim McGinnis, vice president, Intuit Accountant Segment. "Through this contest, Intuit is celebrating the accounting professionals, sole proprietors to large firms, whose forward thinking and willingness to embrace new technologies has transformed the way they collaborate with clients, elevated themselves to trusted advisors and grown their practices."
What do you think of Intuit's Firm of the Future contest? Let us know in the comments section below!