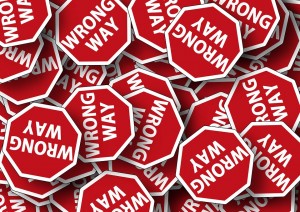 Have you experienced the error code -6190 -816 when attempting to run Quickbooks. Developed by Intuit, Quickbooks has become the world's leading accounting software for small businesses, and rightfully so: it's fast, versatile, easy to use, and loaded with features. But like all software, it's susceptible to errors every once in a while, one of which is the error -6190 -816. So, what's causing this error and how to you fix it?
There are several possible causes of this error code. Among the most common causes is a transaction log file not matching the user's company file. Quickbooks automatically creates and saves a summary of the user's transactions in a transaction log file. The system stores the file with the extension .qbw.tlg. When the transaction log is different from the company file, however, it will trigger the -6190 -816 error code.
To fix this problem, check to make sure the transaction log matches your company file. If it does not, you should edit your company file to reflect the appropriate transactions listed in the log.
Another possible cause of this error code is an update failure. If the company file is updated on a separate computer (not your primary computer) and you did not update the transaction file, it will create the error code -6190 -816.
A third possible reason for this all-too-common error code is a user accessing the company file in Single User Mode. Of course, a simple fix to this problem is to use the correct User Mode, which should resolve the error.
Regardless of what's causing the -6190 -816 error code, you can often fix it, as well as other problems, by using the Quickbooks File Doctor tool. This free-to-use tool will automatically scan your Quickbooks installation for errors. And if it finds any, it will offer to fix them. Keep in mind, however, that you must be logged into your Quickbooks account as the administrator to run the File Doctor tool. Upon downloading and running the tool, you'll have the option to check file damage or network connectivity. Choose the first option ad follow the on-screen instructions. The process should only take a couple of minutes, at which point File Doctor will reveal any errors that could be triggering the -6190 -816 code.
Did this tutorial work for you? Let us know in the comments section below!