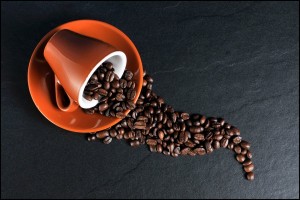 Death Wish Coffee has won Intuit's Quickbooks Small Business Big Game contest, for which it will be awarded with a free 30-second television commercial. This isn't just any TV commercial, however. The maker of "the world's strongest coffee" will receive a free ad spot during the world's most watched program: the Super Bowl.
Intuit announced its Small Business Big Game contest last year, inviting small businesses throughout the country to participate in the contest. After Intuit had selected 10 finalists, the public was given the option to vote for which small business they believe should be awarded with the Super Bowl commercial. And it appears that the public has spoken, because the popular Quickbooks maker just recently announced Death Wish Coffee as the winner.
At first glance, a free TV ad may not sound all that appealing, but you have to remember that it's for the Super Bowl — the most watched live program in the world. According to Wikipedia, the cost for a standard 30-second commercial during Super Bowl XLVII and Super Bowl XLVIII was $4 million, while the cost for a similar 30-second commercial during Super Bowl XLIX was $4.5 million. It's safe to assume this year's Super Bowl will come with an even larger price tag for advertisers, possibly hitting the $5 million.

"It's incredibly gratifying to create a Super Bowl spot for a small business—the unsung heroes of the communities where we live and work every day," said Joe Baratelli, CPA chief creative officer at Intuit. "And Death Wish Coffee has an incredible brand personality and a great team driving the company. We were able to create a spectacle of Vikings sailing to battle to show off the fiercely caffeinated coffee and ultimately help QuickBooks with its mission of fueling small business success."
Death Wish Coffee currently has just 11 employees, but it's safe to assume its workforce will grow after tens of millions of people see the brand advertised during the upcoming Super Bowl.
Of course, this isn't the first time that Intuit has given away a free Super Bowl commercial. Just last year, the company awarded GoldieBox, a small business that produces educational toys, with a similar 30-second ad spot. Intuit has said that it also plans to host the event next year. So in case you didn't win this year's Super Bowl commercial, you may still be able to score one next year.