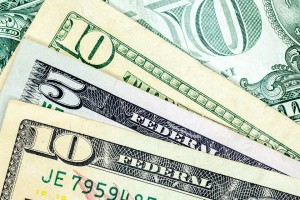 Quickbooks maker Intuit has sold its Demandforce business to a private media company for an undisclosed amount.
Intuit first acquired Demandforce back in 2012 for $424.5 million. In case this is your first time hearing about Demandforce, let me explain: basically, its signature software is designed to help small and medium-sized businesses communicate with their core customers and clients. Some of its features include appointment reminders, online reviews, email marketing, online scheduling, and more.
According to the U.S. Bureau of Labor Statistics (BLS), there are currently more than 27.9 million small businesses with 500 or fewer employees. This means that nearly half of the entire U.S. workforce is employed by a small business (or themselves). As such, Intuit saw a vital opportunity on which to capitalize with its acquisition of Demandforce. Furthermore, analysts believe that Intuit's decision to acquire Demandforce was at least partially fueled by its desire to enter the SMB market.
But after four years, it appears that Intuit is cutting its losses and ditching Demandforce. Intuit CEO Brad Smith explained the company's decision, citing the contrasting differences between Demandforce and QuickBase. Smith says that while they are both great businesses, Demandforce and QuickBase do not support the Quickbooks Online ecosystem, which is something that Intuit has been pushing heavily in recent years.
"Demandforce and QuickBase are great businesses, but they do not support the QuickBooks Online ecosystem, and both serve customers that are up-market from our core small business customers," said Intuit CEO Brad Smith. "For Demandforce, we are seeking a buyer who will invest in this industry-leading marketing solution with a growing and talented sales force."
So, what's next in store for Demandforce? Now that Intuit has sold it to Internet Brands, it will likely be used to enhance the company's Software-as-a-Service (SaaS) business. Demandforce's headquarters will remain in San Francisco, California.
What do you think about Intuit's decision to sell Demandforce?