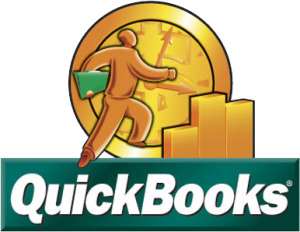 Quickbooks remains the world's most popular accounting software for small businesses, and for good reason: it's fast, versatile, user-friendly, and loaded with features. However, there are several different versions of Quickbooks, each of which has its unique purpose and characteristics. So if you're still scratching your head trying to determine which version is right for you, keep reading for some helpful tips.
One-Time Fee vs Subscription
Pricing for Quickbooks varies depending on the particular software you choose. Quickbooks Online, for instance, is sold via monthly or annual subscriptions, starting at just $12.95/month. Desktop Quickbooks, on the other hand, is sold for a one-time price, with the Enterprise version costing $999.95. The low price of Quickbooks Online makes it an attractive option for small business owners in need of accounting software, but that doesn't necessarily mean that it's the best choice.
Remote Access
Many accountants and small business owners prefer to access their Quickbooks account remotely, in which case you'll want to avoid Desktop Quickbooks. The problem with Desktop Quickbooks is that it restricts access to being local. Unless you are in front of the computer on which the software is installed, you won't be able to access it. This is in stark contrast to Quickbooks Online and Hosted Quickbooks, both of which allow for remote access. Whether you are sitting in the office or hundreds of miles away on vacation, you can log into your Quickbooks account from any Internet-connected computer or device, assuming you choose either Quickbooks Online or Hosted Quickbooks.
Automatic Backups
Performing regular backups is critical to preventing data loss. As the saying goes, hope for the best but prepare for the worst, holds true in accounting. Hopefully, nothing will happen to your financial data, but if it does you need a backup copy ready to restore. The good news is that both Quickbooks Online and Hosted Quickbooks offer free backups — and it's all performed automatically.
So, Which Should Choose?
There's really no easy answer to this question since each version of Quickbooks has its own strengths and weaknesses. With that said, Hosted Quickbooks offers the greatest level of versatility. It's essentially the Desktop version that's hosted online by an authorized third-party vendor. This means you can get access to all of the features found in Desktop Quickbooks while still being able to access your account remotely.