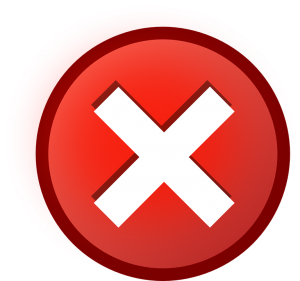 Have you encountered an error -6000 -83 message when using Quickbooks? Developed by Intuit, Quickbooks has become the world's most popular accounting software for small business owners, and for good reason: it's versatile, accurate, easy to use, and loaded with features. But a small portion of users have reported seeing the error -6000 -83 message. So, what causes this error message and how to you prevent it from appearing again in the future?
Common Causes of Quickbooks Error -6000 -83
According to Intuit, here are some of the most common causes of the error -6000 -83 message in Quickbooks:
Incomplete Quickbooks installation.
Attempting to convert company file into a newer version over the network.
A damaged or corrupt company file.
The server doesn't have the necessary permissions to access the company file.
The folder in which the company file is stored is corrupt.
Firewall, virus scanner, or other security software is blocking the Quickbooks service on the server.
Both the server and workstation has hosting enabled (note: it should only be enabled on the server).
File Doctor Tool
Because the error -6000 -83 is typically created as a result of a faulty/corrupt installation, it's recommended that you first attempt to fix the problem using Intuit's File Doctor tool. After downloading and installing the tool (it's free, by the way), run it and follow on the on-screen instructions provided by the Wizard. The default settings have file repair and network diagnostics enabled, so it should reveal whether or not your installation is corrupt. And if it is, the File Doctor tool should also fix the installation, preventing the -6000 -83 error message from appearing in the future.
Reinstallation
But the File Doctor tool isn't going to fix all problems associated with the Quickbooks -6000 -83 error message. If you attempted to repair your installation using the File Doctor tool to no avail, it's recommended that you reinstall Quickbooks. Before doing so, however, you should back up your company file. Next, use the Windows add/remove program feature to uninstall Quickbooks. Wait for the program to finish uninstalling, reboot your computer, and then perform a fresh installation. Hopefully, this will solve the problem and eliminate the -6000 -83 error.
Did this tutorial work for you? Let us know in the comments section below!